Pain Management Doctors Accepting New Patients in Houston TX
Visit us at Modern Pain Management in Houston, TX, if your pain is interfering with your life and daily activities. Our doctors are experienced in managing chronic pain. Contact us or book an appointment online today. We are located at 902 Frostwood Dr #235, Houston, TX 77024.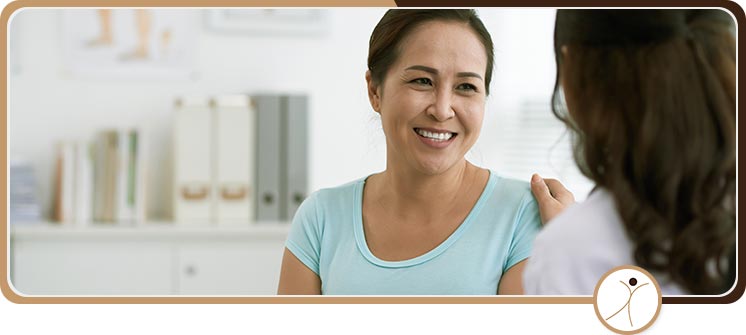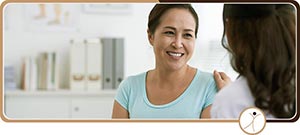 Table of Contents:
How can I find a pain management consultation doctor in Houston TX?
What does a pain management doctor do?
When should you start pain management?
Living with chronic pain can become a massive hindrance in your day-to-day life. It can be difficult and feel daunting to find a good pain management specialist to help with your pain, but receiving the proper care and comprehensive treatment for your case will drastically improve your quality of life.
How can I find a pain management consultation doctor in Houston TX?

When looking for a pain management specialist, it is important to know what kind of treatment you are in search of or what you are open to trying depending on your medical situation. There are many different kinds of pain management, and finding a treatment that works for you is vital for your quality of life. There are also a few pain management specialists within Houston, so there are a few questions that you can keep in mind when searching for a good fit. Some recommended questions include ensuring you have a referral from a primary care physician if necessary, if the clinic has a specialist that has expertise in your area of chronic pain, if the clinic is able to refer you to different kinds of therapy that would work in tandem with the pain management treatment they provide, and to ask for any clarification about their offered services if needed. The pain management clinic should be knowledgeable about your kind of pain and its cause, as well as if there is anything you can do at home to help manage your pain (i.e. for back pain, changing your sitting position may help prevent further pain).
What does a pain management doctor do?

A pain management specialist will be able to assess your pain and offer a comprehensive treatment plan that combines the use of medication, therapies, and potentially surgical or medical procedures to help both treat the pain as well as prevent it from occurring and address it at the source. Pain management specialists are trained to use a step-based treatment to ensure that the least invasive and risky treatments are ruled out to avoid unnecessary and more dangerous procedures. Your pain management treatment will also be created to work with you and your lifestyle to ensure that you receive the best quality of life possible for your situation. They will be able to assess your pain, including its level and source, and are qualified and experienced in using different kinds of tests and procedures as every chronic pain condition case is different. Many pain management specialists will also have a good network of other medical professionals whom they can recommend to you for further aspects of your treatment, such as physical therapies or surgical evaluations, and will be able to prescribe medications that are a good fit for you and your pain levels.
When should you start pain management?

Experiencing pain is a very common thing, making it difficult to assess whether your pain management should be handled by a professional. A key indicator to look out for to help you figure out that it is time to seek professional medical care for your pain is if the pain persists with one specific kind of movement. This kind of pain can mean that you are suffering from an injury within the joints, muscles, or nerves, and can be easily addressed by a pain management specialist as they have access to methods and tests to locate the source of pain precisely and the knowledge to identify that source as well as help to relieve that pain. If your pain is getting to the point where it is affecting how you are able to perform daily tasks, it is time to schedule a consultation to stop your chronic pain from affecting your life. Strange sensations, pain radiation to other parts of your limb or body, and any numbness or tingling are also common indicators that your pain management is at the point where it can be reasonably addressed by a professional. It is also not normal to have a dependency on pain medication in order to live comfortably, so if you are at that point, it is crucial that you seek out professional pain management services. Another key indicator that your pain management is beyond your own capabilities is if it is affecting your quality of sleep. Getting a good night's sleep is vital to our overall health and productivity, so if your pain is at a level where it is affecting your sleep, receiving professional pain management care will help ensure the maintenance of your overall health.
 
Visit our clinic in Houston, TX, to relieve your pain symptoms. Contact us or book an appointment online today. We are located at 902 Frostwood Dr #235, Houston, TX 77024. We serve patients from Houston TX, Sugar Land TX, Pearland TX, Jersey Village TX, Missouri TX, Stafford TX, and Richmond TX.