Nerve Block Specialist in Houston and Sugar Land TX
If you are looking for nerve block treatment, trust the professionals at Modern Pain Management, who will provide you with relief from chronic (long-term) pain, post-surgical pain, and severe acute (short-term) pain. We have 

convenient locations

 to serve you in Houston TX and Sugar Land TX. For more information, please contact us or request an 

appointment online

.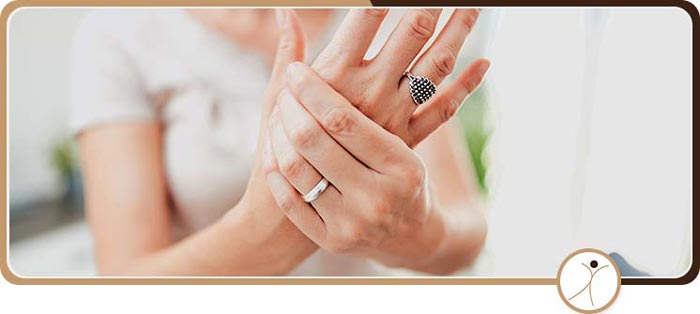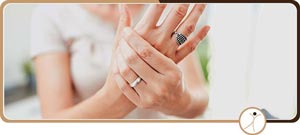 Table of Contents:
What is a nerve block procedure?
How long is the procedure?
How long does a nerve block injection last?
What happens when a nerve block wears off?
What can I expect after a nerve block injection?
If you are dealing with chronic pain from a condition like arthritis, chronic regional pain syndrome, or general back pain, a nerve block treatment could be an excellent pain relief solution for you! At Modern Pain Management in Houston and Sugar Land, Texas, our medical doctors would be pleased to provide nerve block treatment to you to help manage and relieve your pain.
What is a nerve block procedure?

A nerve block procedure, also known as a neural blockade, is an injection that targets a particular nerve or group of nerves. The injection reduces inflammation and interrupts the pain signals sent from those nerves to your brain when they are irritated or not functioning as they should. Nerve block procedures are often used for any of the following purposes:

• Anesthesia during minor procedures
• Determining the source of pain
• Predicting how pain will respond to long-term treatments
• Short-term pain relief after surgeries
• Treating chronic pain conditions

Several different medicines can be used in a nerve block injection, including local anesthetics and corticosteroids. A nerve block injection can be administered to the arms, back, buttocks, face, legs, or neck.

Nerve block injection procedures are often performed using imaging guidance to ensure the medical provider inserts the needle in the most accurate position for maximum benefit to the patient. Such imaging guidance could involve fluoroscopy with X-ray technology, ultrasound, or computerized tomography (CT).
How long is the procedure?

A nerve block procedure is a relatively quick operation, as the injection itself only takes a couple of minutes to administer. With that being said, the procedure will likely take approximately 30 minutes in total when considering the preparation and a short rest period after the injection of 15 to 20 minutes. The length of time that the procedure takes will also depend on the number of injections you require.

During the procedure, the patient is positioned on a medical table or another surface so that the doctor can access the injection site(s). The doctor will then use palpation and imaging guidance to locate and mark the precise spot to administer the injection. Before the injection, they will clean the area using an antiseptic solution. After cleaning, the doctor will insert the needle to a specific depth, allowing the nerve block medication to be injected as closely as possible to the targeted nerves. In some cases, your doctor may also inject contrast dye to ensure the needle is in the proper position.
How long does a nerve block injection last?

Depending on the type of nerve block administered, the pain relief benefits can last for a couple of weeks or as long as one year. Nerve blocks for chronic pain typically last anywhere from six months to a year, during which time repeat treatment sessions may be needed.
What happens when a nerve block wears off?

Once a nerve block wears off, you will likely begin to feel numbness and tingling in the affected area as the sensation slowly returns. The pain may return after the numbness and tingling go away. When this happens, it may be time to book an appointment for another nerve block injection.  
What can I expect after a nerve block injection?

Within three days to one week of a nerve block injection for chronic pain, you should be able to experience significant pain relief. Other types of nerve block injections provide immediate pain relief but do not last as long. With that being said, it is common for individuals to temporarily experience some mild soreness and discomfort for a few days after the injection.

For more information about nerve block treatment or an appointment with us at Modern Pain Management, please feel free to call us or make an appointment with us right here on our website! We serve patients from Houston TX, Sugar Land TX, Pearland TX, Jersey Village TX, Missouri City TX, Stafford TX, and Richmond TX. Looking forward to serving you!