Herniated Disc Treatment Questions and Answers
Herniated disc can cause a lot of discomfort and pain. The medical professionals at Modern Pain Management can provide you with a higher level of care for your condition. For more information, please call us or book an appointment online. We serve patients from Houston TX, Sugar Land TX, Pearland TX, Jersey Village TX, Missouri City TX, Stafford TX, and Richmond TX.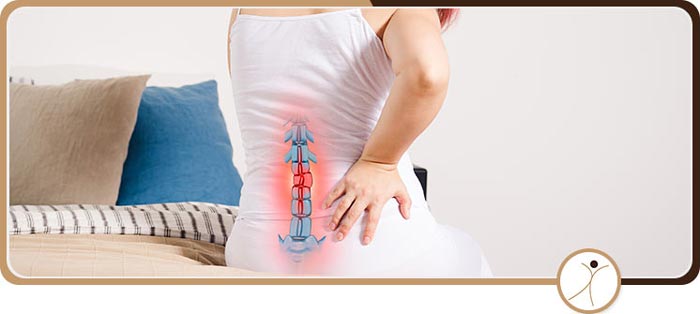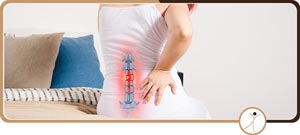 If you've been suffering from a herniated disc, then you'll find relief here with us at Modern Pain Management. We provide treatments like epidural steroid injections and the Vertiflex procedure that offer long-lasting relief. Reach out to us or read on to learn more about these treatments with us.
What causes a herniated disc?
Generally, a herniated disc is caused by a gradual wear and tear that happens in old age. This wear and tear is called disc degeneration, and it's pretty common. Sometimes a herniated disc is caused by something like using your back muscles instead of your legs to lift a heavy object, and there are some factors that can increase the risk of a herniated disc, like weight, the work you do, genetics, and even smoking. It's possible to treat a herniated disc, though, and there are a number of options for doing so, including alternatives to surgery.
Is surgery necessary for a herniated disc?
Not necessarily, and quite often, not at all. If conservative treatments and professional treatments don't work, then surgery may be necessary, but a pain management specialist will try these other treatments before recommending surgery. Sometimes a lumbar spine surgery or a cervical spine surgery will help the patient, while other times surgery just isn't required. There are other, much less invasive treatment options available that may work for you.
What are the treatments for a herniated disc?
Sometimes conservative treatment can help, like changing your lifestyle to avoid any uncomfortable or painful movement, but other times pain medication or professional treatments like cortisone injections are necessary. It may be that physical therapy will help you significantly. Sometimes surgery is necessary, but here at Modern Pain Management, we want to do everything we can to help you avoid it. This is why we offer treatments like:
Epidural steroid injections – As these are minimally invasive, they're a great option for many patients, and they can help to reduce the inflammation and pain that comes with nerve root compression as a result of a herniated disc.
The Vertiflex procedure – A proven, minimally invasive procedure with an implant that can relieve back pain, including some cases of back pain caused by a herniated disc. We're proud to provide this here at our clinic.
A spinal cord stimulator – An implanted device that electrically stimulates the spinal cord to provide pain relief, including relief from the pain a herniated disc causes.
We can provide these treatments and others here at our clinic. It may be that a combination of treatments will work best for you, especially if the combination incorporates other treatments like physical therapy. The treatments we offer are minimally invasive at worst and may help you avoid surgery altogether. Reach out to us today to learn more about us and our solutions for your pain.
Do you provide herniated discs treatment in Houston, TX and Sugar Land, TX?
We do, yes! Modern Pain Management has clinics at 902 Frostwood Drive, Suite 235, Houston, TX 77024, and at 12930 Dairy Ashford Rd, Units 501-504, Sugar Land, Texas 77498. You are more than welcome to reach out to us to learn more or to book a consultation with one of our capable pain management physicians. If you believe as we do that we can help you with your pain, contact us today!