Osteopathic Manipulative Treatment Q&A
Have other treatments for your pain not helped? Osteopathic Manipulation Treatment could be the treatment you are looking for! Dr. George Atallah, D.O., and his passionate team of professionals at Modern Pain Management are offering a hands-on technique for your pain, and are able to diagnose and treat or even prevent injuries or illnesses. We have convenient locations to serve you in Houston TX and Sugar Land TX. For more information, please 

contact us

 or book an 

appointment online

.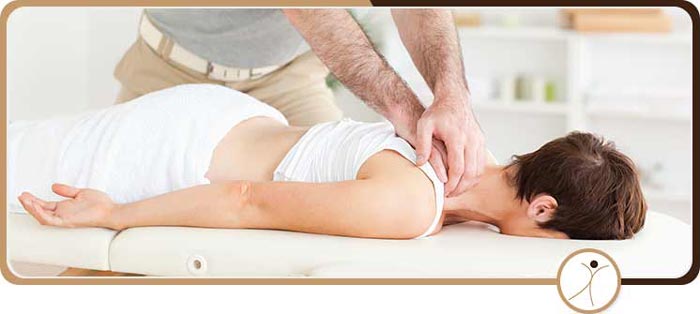 Table of Contents:
What is osteopathic manipulation?
Is osteopathic manipulation the same as chiropractic?
Does osteopathic manipulation work?
What can I expect from osteopathic manipulation?
Is osteopathic manipulation safe?
What is osteopathic manipulation?

Osteopathic Manipulation Treatment also known as OMT is a set of hands-on techniques used by Osteopathic Physicians to diagnose, treat and prevent injury or illness. Using osteopathic manipulation treatment with an osteopathic physician helps to move a patient's muscles and joints using techniques that may include stretching, gentle pressure, and resistance.

Osteopathic Manipulation Treatment can complement, and sometimes even replace drugs or surgery for patients. Osteopathic Physicians bring an important aspect to standard medical care.
Is osteopathic manipulation the same as chiropractic?

Osteopathic Manipulation may seem like it's the same as Chiropractic care, however the main difference between the two is chiropractors focus mainly on the spine, whereas osteopathic physicians take a holistic approach and concentrate on the entire body as a whole. Osteopathic physicians are also able to treat a wider range of ailments including respiratory and digestive problems.
Does osteopathic manipulation work?

Osteopathic physicians use osteopathic manipulation therapy for back pain relief, but they can also treat many other conditions including:

• Breathing issues (Asthma and Sinus Infections)
• Bowel Issues (Irritable Bowel Syndrome and Constipation)
• Chronic Pain (Fibromyalgia, Arthritis, Menstrual Pain and Migraines)
• Musculoskeletal problems (Back Pain, Neck Pain, Joint Pain and Carpal Tunnel)
• Problems with Pregnancy (Swelling, Insomnia and Sciatica)
• Sport Injuries and Stress Injuries

It has been noticed from many of our patients that when our osteopathic physicians use osteopathic manipulation treatments to work through pain, our patients have needed to use fewer pain killers and less days off in comparison to before treatment.

Not only does this technique help to relieve pain, but it also helps to ease migraines. Other conditions our osteopathic manipulation treatment can treat are:

• Shoulder problems
• Headaches
• Neck Pain
• Knee Problems
What can I expect from osteopathic manipulation?

Osteopathic manipulation treatment can help many patients of all ages and backgrounds. The treatment can be used for patients to ease pain, promote healing and increase overall mobility. Also often used to treat muscle pain, the treatment can also help with a number of other health problems such as:

• Asthma
• Sinus disorders
• Carpal tunnel syndrome
• Migraines
• Menstrual pain

Through osteopathic manipulation treatment, osteopathic physicians can apply a specific amount of pressure to different areas of the body to help:

• Treat structural and tissue issues
• Relieve joint restriction and misalignment
• Restore muscle and tissue balance
• Promote overall movement of blood flow throughout the body
Is osteopathic manipulation safe?

Osteopathic Manipulation Treatment is a safe and effective treatment for back pain as well as a wide variety of other health conditions.

Since this treatment offers a holistic approach to relieving your tightness and pain with hands-on movements to gently move your joints and tissues to correct any restrictions you may have in your range of motion.

Osteopathic Manipulation is always applied with light pressure, resistance and stretching. The treatment includes over 40 different techniques that may include:

• Soft Tissue

Feels like stretching and pressure on your muscles

• Muscle Energy

Moving the muscles in a specific direction while the osteopathic physician counters the movement.

• Myofascial Release

Your osteopathic physician uses firm but gentle pressure to release any tension in the fascia, this is the layer of connective tissue that surrounds the bones, muscles and organs.

– Osteopathic Cranial Manipulative Medicine

Your osteopathic physician applies soft pressure to your skull to stimulate healing

At Modern Pain Management, our board-certified anesthesiologists and fellow-ship trained pain management physicians Dr. George Atallah and Dr. Shervin Harandi have advanced training in diagnostics, cancer pain, spine-related pain, arthritic pain, spinal cord stimulation and much more. The physicians at Modern Pain Management are experienced and qualified to help you with your pain. Reach out to us today to learn more about our clinics and the other treatments we offer. We are available Monday to Friday from 8:00 AM to 5:00 PM and offer 2 convenient locations in Houston, TX and Sugar Land, TX for you to choose from. We serve patients from Houston TX, Sugar Land TX, Pearland TX, Jersey Village TX, Missouri City TX, Stafford TX, and Richmond TX. Looking forward to serve you!