Knee Pain Specialist Q&A
At Modern Pain Management,

Dr. George Atallah, D.O.

, and his

experienced pain specialists

offer an array of treatment options to help relieve your knee pain symptoms like swelling, warmth, or redness in your knee, or a feeling of stiffness or buckling in your knee. We have convenient locations to serve you in

Sugar Land TX

and

Houston TX

. For more information, please contact us or book an 

appointment online

.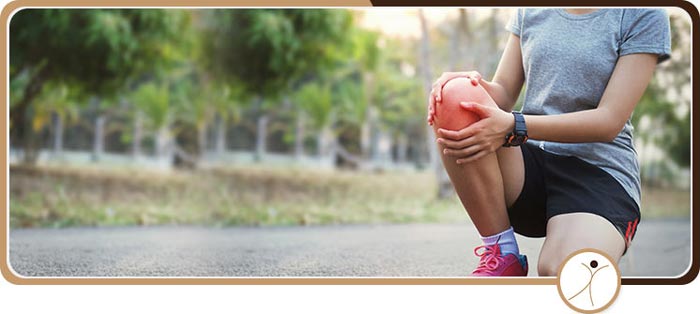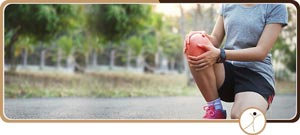 Table of Contents:
When should you see a professional for knee pain?
Who should I see for knee pain?
What are the treatments for knee pain?
Where can I get knee pain treatment in Houston, TX or Sugar Land, TX?
If you've been struggling with knee pain, we know it must be affecting your regular life, but we also know how to help. Our pain management specialists are experts in treating knee pain. The treatments we offer include everything from pain medications to regenerative techniques, and we can put together a comprehensive treatment plan for you so you can get the relief you've been longing for. Contact Modern Pain Management today to learn more.
When should you see a professional for knee pain?

Sometimes self-care and over-the-counter pain relievers aren't enough to treat knee pain, so professional care is necessary. There are some general rules for when to see a professional about your knee pain: if your pain is severe, if your pain is affecting your everyday life, if your pain isn't managed well with medication, or if your pain has lasted longer than 3 months. Long lasting pain is called chronic pain and it usually requires professional care, but if your pain falls into any of the aforementioned categories, then you should seek professional care.
Who should I see for knee pain?

It's possible for a primary care physician to evaluate knee pain, but for significant or chronic knee pain, you should see an orthopedist or a pain management specialist. These professionals are able to network with one another, so if you come to Modern Pain Management and need to see an orthopedist, we can find one for you. A pain management specialist, though, may offer more conservative treatments for your knee pain, so you might want to start by seeing one.

Pain management is all about relieving or managing a patient's pain so the patient can return to regular activities and a regular life. Instead of offering invasive treatments like surgery, a pain management specialist will offer minimally invasive procedures or noninvasive ones.
What are the treatments for knee pain?

Here at Modern Pain Management, our pain management specialists will diagnose your pain then offer appropriate treatment for it. It may be that physical therapy will work well for you and provide lasting relief, or maybe a more interventional approach will help. The interventional treatments we offer include:

• Intraarticular steroid injections – These injections can provide short-term but immediate and very significant pain relief for osteoarthritis patients with moderate to severe pain.
• Intraarticular Orthovisc injections – Another type of injections for osteoarthritis patients; these injections are pure, high molecular weight injectable hyaluronic acid viscosupplements for joint pain due to osteoarthritis.
• Genicular nerve blocks and post-replacement nerve blocks – For patients who received a total knee replacement; will help a patient with rehabilitation.
• Genicular nerve radiofrequency ablation – The application of radiofrequency waves to the nerves around the knee, which provides pain relief without surgery or any medication at all.
• Regenerative techniques – Treatments like stem cell therapy to repair or replace damaged tissue.
• Spinal cord stimulation – With an implanted device, the spinal cord is electrically stimulated to provide pain relief.
Where can I get knee pain treatment in Houston, TX or Sugar Land, TX?

You can find the treatment and relief you need here at Modern Pain Management. We have two clinic locations at 902 Frostwood Drive, Suite 235, Houston, TX 77024, and at 12930 Dairy Ashford Rd, Units 501-504, Sugar Land, Texas 77498. If you believe you would benefit from our services, then reach out to us today so we can tell you more and book you in for a consultation with one of our specialists. We serve patients from Houston TX, Sugar Land TX, Pearland TX, Jersey Village TX, Missouri City TX, Stafford TX, and Richmond TX.

We look forward to your call and to providing you with the care you need!