Cancer Pain Treatment Doctor Q&A
Cancer pain manifests itself in a variety of ways. It might be achy, dull, acute, or blistering. It might be continuous or intermittent, mild, moderate, or chronic. At Modern Pain Management, we provide treatment for people living with cancer pain. For more information, please contact us or book an 

appointment online

. We have convenient

locations

to serve you.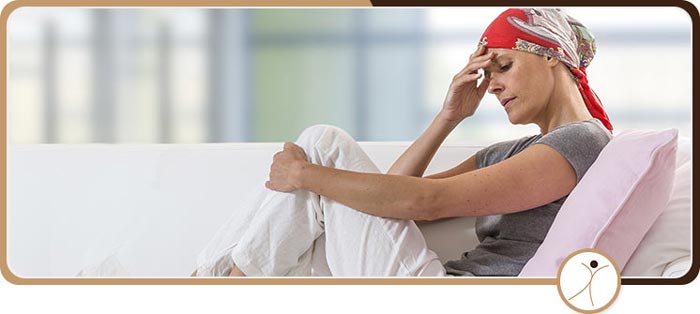 Table of Contents:
What is cancer pain treatment/management?
Who can provide cancer pain treatment?
What are the treatments for cancer pain?
Do you offer cancer pain treatment in Houston, TX and Sugar Land, TX?
It's common for people with cancer to suffer from cancer pain that's both constant and chronic. However, most kinds of cancer pain are manageable with the help of a pain management clinic like ours. Modern Pain Management provides cancer pain treatment in Houston TX and Sugar Land TX, and our treatments are safe and only minimally invasive. Contact us today to learn more about us and the care we can provide.
What is cancer pain treatment/management?

For some people with cancer, the condition can cause pain because it can affect nearby tissue and press on nearby nerves. Also, cancer can actually release chemicals that can cause pain. To manage pain caused by cancer, treatments like surgery, radiation, or chemotherapy can help, but so can other treatments that aren't nearly as serious.

Cancer pain may require a different approach to treatment than other kinds of pain. Sometimes the best approach is an interventional one or a comprehensive pain management plan that a pain management doctor can put together. If necessary, this professional can network with other specialists to provide a truly comprehensive plan to treat or manage cancer pain and cancer itself.
Who can provide cancer pain treatment?

A pain management doctor is able to provide this service. This kind of professional can treat pain caused by either injury or illness, including chronic conditions like cancer. With a pain management doctor, you'll have access to interventional treatments. These treatments are minimally invasive and can help many patients avoid surgery for their cancer pain. We provide treatments here at Modern Pain Management.
What are the treatments for cancer pain?

At Modern Pain Management, we offer a number of interventional treatments for cancer pain. The treatments can be components of a complete pain management plan. Some of the different treatments we provide include:

• Nerve blocks – These procedures can help prevent or manage many different kinds of pain, including some pain caused by cancer; in a procedure, an injection of medicine is administered to block pain from particular nerves.
• Radiofrequency ablation/neurolysis – With radiofrequency ablation, electrical impulses are used to interrupt the nerve signals from painful areas; neurolysis can work similarly but uses physical or chemical agents instead.
• Kyphoplasty – A valuable technique to treat a painful spinal fracture in a cancer patient. There is a low complication rate for this procedure and it works in about 80 – 90% of cases.
• Spinal cord stimulation – With an implanted device, electrical spinal cord stimulation provides pain relief. This may work for cancer pain.
• Intrathecal pain pump – An implant that pumps pain medicine into an affected area to relieve chronic pain or cancer pain.
• Subarachnoid neurolysis – To relieve severe cancer-related pain; this is especially helpful when the pain is localized and other treatments don't work well enough.
Do you offer cancer pain treatment in Houston, TX, and Sugar Land, TX?

Yes, we do. Modern Pain Management has a location in each area at 902 Frostwood Drive, Suite 235, Houston, TX 77024, and at 12930 Dairy Ashford Rd, Units 501-504, Sugar Land, Texas 77498. If you believe you or someone you love would benefit from our services, contact us to learn more about them and our clinic. You can reach us. Also, you can book a consultation with us at that number. We serve patients from Houston TX, Sugar Land TX, Pearland TX, Jersey Village TX, Missouri City TX, Stafford TX, and Richmond TX.

We hope to hear from you today and help you with your pain very soon!