Complex Regional Pain Syndrome (CRPS, RSD) Specialist Questions and Answers
If you are suffering from regional pain syndrome, trust the professionals at Modern Pain Management to provide you with relief. We have two convenient locations to serve you in Houston TX and Sugar Land TX. For more information, please call us or request an appointment online.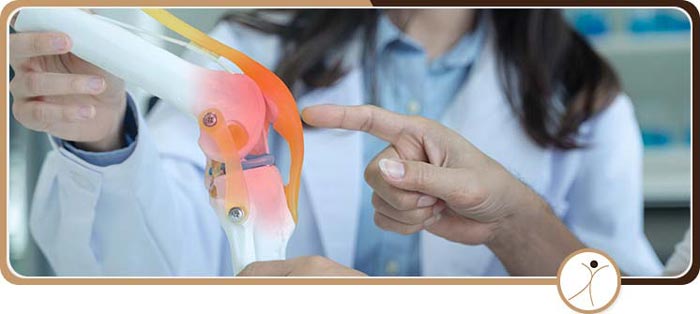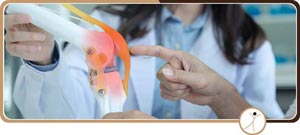 Complex regional pain syndrome (CRPS) is a rare chronic pain condition that usually occurs after an injury to a particular limb. With that being said, it is not entirely understood, but it is believed to develop when the central or peripheral nervous system malfunctions or is damaged and could also be an autoimmune disorder. To give you a better idea of what CRPS is, we have answered some common questions about the syndrome below.
Can complex regional pain syndrome go away?
Complex regional pain syndrome can go away on its own. However, it is far from a guarantee that this will happen in any given case, as CRPS is a chronic condition with no known cure and symptoms that can remain or get worse over time. As such, if you have CRPS, it is a good idea to seek medical attention to help with pain management and relief.
What is the complex regional pain syndrome type?
There are two types of complex regional pain syndrome, referred to as Type-1 CRPS and Type-2 CRPS. With Type-1 CRPS, also known as reflex sympathetic dystrophy (RSD), the syndrome occurs due to an infection, trauma, or injury that does not directly damage the nerves. Examples of such injuries could include a frozen shoulder, torn rotator cuff, or an ankle sprain. In contrast, Type-2 CRPS occurs due to a direct peripheral nerve injury, which can arise through a laceration, severe bruising, electrical injury, gunshot wound, and other injuries.
What are the stages of complex regional pain syndrome?
There are three clinical stages of complex regional pain syndrome classified as acute, subacute, and chronic.
The first stage of CRPS (acute CRPS) typically lasts around one to three months and can include any of the following symptoms:
Changes in skin color, including blue, mottled, pale, or red skin
Changes in skin temperature, such as clammy, cold, or sweaty skin
Changes in skin texture, such as shiny, tender, or thin skin
Heightened sensitivity to touch and temperature
Muscle spasms, tremors, or jerks
Rapid hair and nail growth
Severe aching or burning pain
Stiff and swollen joints
The second stage of CRPS (subacute CRPS) can last anywhere from three to six months and often includes the following symptoms:
Considerable stiffness and swelling in the joints
Continued changes in skin color, temperature, and texture
Hair growth slows down from stage one
Increased intensity of pain
Nails become brittle, hard, and crack easily
Pain spreads throughout the affected limb or to an unaffected limb
Weakened muscles
The third stage of CRPS (chronic CRPS) can develop up to one year after stage one of CRPS and last for several years or become permanent. Common symptoms of chronic CRPS include the following:
Atrophy or loss of function in the affected limb
Constant or intermittent pain intensity
Cool, dry, pale, and shiny skin
Can you get rid of CRPS?
While there is no known cure for complex regional pain syndrome, a combination of medication, treatment, and psychological support can effectively and significantly reduce symptoms. With that in mind, some standard treatment options for CRPS include the following:
Anticonvulsants for nerve pain
Botox, or botulinum toxin, therapy
Corticosteroids to reduce inflammation
Lumbar sympathetic or stellate ganglion nerve blocks for diagnostic and therapeutic purposes
Radiofrequency ablation (RFA)
Spinal cord stimulation
Topical creams for pain relief
What triggers CRPS?
While injuries, infections, and trauma to a limb or nerve can cause CRPS, it is unclear how this happens. With that being said, the vast majority of CRPS cases are triggered by nerve trauma or injury.
For more information about CRPS or an appointment with us at Modern Pain Management, we welcome you to call us or schedule an appointment on our website! We serve patients from Houston TX, Sugar Land TX, Pearland TX, Jersey Village TX, Missouri City TX, Stafford TX, and Richmond TX. Looking forward to serve you!