Sciatica Pain Treatment Clinic in Houston and Sugar Land TX
Modern Pain Management provides sciatica treatment and can relieve your symptoms. Sciatica pain can range from dull aching to a severe, scorching sensation. It can feel like a jolt or electric shock at times. If you are experiencing pain caused by sciatica, read our Q and A page below! For more information, please contact us or book an 

appointment online

. We have convenient locations to serve you in Houston TX and Sugar Land TX.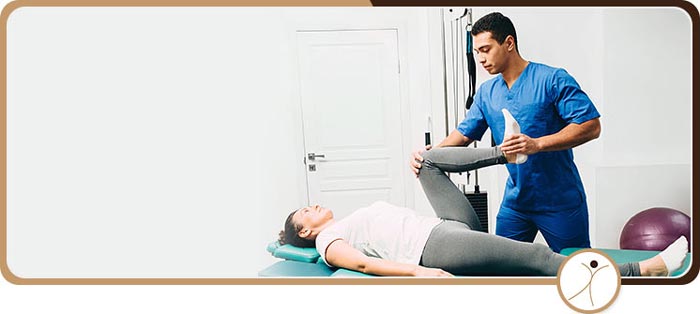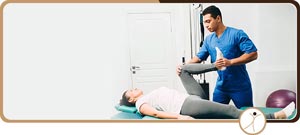 Table of Contents:
How can I manage sciatica pain?
What is the treatment for sciatica?
Where can I get sciatica pain treatment in Houston, TX or Sugar Land, TX?
It can be really difficult to deal with sciatica, but you likely won't have to deal with it for long! Most people can recover fully, and many of these people have made their recovery with us here at Modern Pain Management. Reach out to us today or read on to learn more about sciatica pain treatment near you.
How can I manage sciatica pain?

Self-care can go a long way in managing symptoms and providing relief, but it may not necessarily treat sciatica. Regardless, it's important to do self-care until you can see a specialist. It's important because if you're inactive for a long time, the pain and other symptoms can become worse.

Using cold packs can help make the pain subside. If you don't have one, you can improvise with a bag of frozen peas wrapped in a towel. Just don't use a cold pack for longer than 20 minutes. After a few days, using hot packs can help relieve symptoms. It's also possible that stretching will help and serve as a limited form of physical therapy. Sometimes over-the-counter medications like ibuprofen will help ease the pain.

It's possible to get relief with these methods, but it's also possible that relief won't come without professional treatment. It's prudent to make an appointment in the near future with a specialist like one of our pain management specialists here at Modern Pain Management.
What is the treatment for sciatica?

For many patients, self-care just isn't enough and professional care is necessary. If a patient's pain is substantial, a professional might prescribe a pain medication. Anti-inflammatory drugs, muscle relaxants, and other medications may help. Sometimes, however, the best treatment for a patient is manipulative treatment or perhaps an interventional treatment. This kind of treatment may be most effective at managing or eliminating ongoing pain. Here are some of the effective treatments we offer at Modern Pain Management:

• Epidural steroid injections – Common for many forms of leg pain, and integral in the non-surgical management of sciatica pain.
• Piriformis injections – Long-lasting steroid injections that address tightness in the piriformis muscle which is often the cause of sciatica.
• A sciatic nerve block – A minimally invasive procedure that helps block the transfer of sensory information from the legs to the spinal cord and brain, thereby relieving or even eliminating pain.
• Osteopathic manipulative treatment – A combination of hands-on techniques (muscle and joint movements and manipulations) that can effectively address sciatica pain while strengthening the lower extremities.
• Botox therapy – To help your muscles relax and reduce pressure on the sciatic nerve.
• Vertiflex – The Vertiflex procedure is proven and minimally invasive; it can effectively relieve pressure on affected nerves.
• MILD procedure – Minimally invasive lumbar decompression, which is a safe, minimally invasive treatment for lumbar spinal stenosis (LSS), a possible cause of sciatica.
• Spinal cord stimulator – An implanted device that offers electrical spinal cord stimulation for pain relief.
Where can I get sciatica pain treatment in Houston, TX, or Sugar Land, TX?

You can find the relief you've been longing for with us at Modern Pain Management. You'll find our clinics at 902 Frostwood Drive, Suite 235, Houston, TX 77024, and at 12930 Dairy Ashford Rd, Units 501-504, Sugar Land, Texas 77498. Give us a call today to learn more about us and our treatments or to book a consultation with us. We serve patients from Houston TX, Sugar Land TX, Stafford TX, Pearland TX, Missouri City TX, Jersey Village TX, and Richmond TX. We're sure we can help you at our clinic and provide the lasting relief you've been longing for!