How a Doctor Can Help You with Pain Management?
Pain management encompasses a variety of ways to pain relief, including drugs, therapy, hands-on treatments, injections, and exercise. Our doctor may suggest one method or a combination of methods. Pain management strategies make persons who suffer from chronic (ongoing) pain feel better and enhance their quality of life. If you or someone you know is suffering from pain, then it's time to visit us at Modern Pain Management. Dr. George Atallah, DO, and his team are experienced in treating a wide range of conditions. We have convenient locations to serve you in

Sugar Land TX

and

Houston TX

. For more information, please contact us or request an appointment online.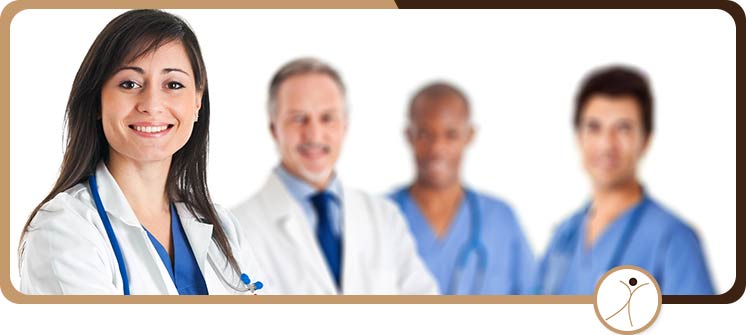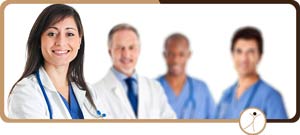 Table of Contents:
What do doctors do for pain?
How do I get my doctor to understand my pain?
How much pain is too much pain?
How do you help a patient in pain?
A pain management specialist is a healthcare professional that focuses on treating pain, either acute or chronic, often by providing noninvasive treatments and therapies. Pain management specialists can work in a variety of settings, including hospitals, clinics, and public health departments, and many also run their own private practice. Pain management specialists are often board-certified in their specialty, which is typically required in order to practice. The role of a pain management specialist is to provide high-quality, comprehensive pain treatment for their patients, with the goal of reducing pain and improving quality of life.
What do doctors do for pain?

Doctors can utilize a wide number of treatments, procedures, and therapies that effectively reduce patients' levels of pain and improve their quality of life. At Modern Pain Management, we offer the following services for the treatment of pain:

• Pump Implants
• Medication Management
• Trigger Point Injections
• Epidural Injections
• Disc Compression Pain Treatment
• Epidural Injections
• Injections for Pain
• Nerve Pain Management
• Spinal Cord Stimulators for Pain
• Peripheral Nerve Stimulators for Pain
• Radiofrequency Ablation
• Sacroiliac Joint Injections
How do I get my doctor to understand my pain?

Pain can be difficult to diagnose because it affects everyone differently and has hundreds of potential causes. It can be challenging for patients to explain the pain they are experiencing to their doctor, which limits the quality of care they can receive. To assist in this process, it helps to keep a pain diary, keeping track of when the pain occurs, its severity, how long it lasts, where on the body it occurs, and the type of pain. Using the pain scale and explaining what each level means can help patients better communicate their condition. It also helps to learn more descriptive words for pain, as this can provide doctors a better understanding of the kind of pain and its underlying cause. Useful words to describe pain include:

• Aching
• Biting
• Burning
• Cramping
• Dull
• Gnawing
• Heavy
• Hot
• Piercing
• Pinching
• Sharp
• Shooting
• Sickening
• Sore
• Splitting
• Stabbing
• Tender
• Tingling
• Throbbing
How much pain is too much pain?

We all experience pain many times throughout our lives; it is almost a daily occurrence when we factor in minor pain, such as stubbing a toe or burning our hands under hot water. In these cases, the pain is minimal and goes away without any need for treatment; it is often forgotten about and we continue our day as usual. However, there are certain situations where the pain is too much to handle and should be addressed by a pain management specialist. These include:

• Pain impedes the ability to carry out daily activities associated with living or working, such as walking, sitting, and cooking
• Pain lasts for more than 72 hours
• Pain that is not associated with muscle soreness but feels like a sharp, throbbing pain, like bone hitting a nerve
• Profound weakness in the arms or legs
• Numbness in the private area (saddle anesthesia)
• Bowel or bladder incontinence
• Fever or chills accompanying back pain

In general, any pain that interferes with one's quality of life and negatively impacts their ability to perform everyday activities is considered too much and should be addressed by a pain management specialist as soon as possible.
How do you help a patient in pain?

There are many things a pain management doctor can do to help a patient in pain, including noninvasive therapies, personalized exercises, and individualized treatment plans. A pain management specialist will start off by performing a physical examination as well as a questionnaire to better understand the patient's pain and its potential causes. These specialized physicians can utilize a number of diagnostic and imaging tests to determine the underlying cause of the pain. Their main focus here is not to mask pain symptoms with medication, which is common in other practices but to address the root cause of pain for effective and long-term relief.
 
You do not have to live with pain; come to Modern Pain Management for professional care that uniquely addresses your needs. Contact us today or book an appointment with our pain management doctor, or visit our clinic. We have convenient locations to serve you in Sugar Land TX and Houston TX. We serve patients from Houston TX, Sugar Land TX, Pearland TX, Jersey Village TX, Missouri City TX, Stafford TX, and Richmond TX.