Sacroiliac (SI) Joint Pain Treatment Specialist Q&A
Sacroiliitis is a chronic disorder affecting one or both of the sacroiliac joints. It may be severe and stabbing for some patients. Trauma, pregnancy, repeated stress, sports, and spinal surgery can all cause sacroiliac joint discomfort. Patients who suffer from sacroiliac joint pain may feel numbness or tingling in their legs, as well as weakness. Dr. George Atallah, D.O. at Modern Pain Management offers the most advanced, and comprehensive treatments to get rid of sacroiliac joint pain. Please 

contact us

 for more information or book an 

appointment online

. We have convenient locations to serve you in Houston and Sugar Land TX.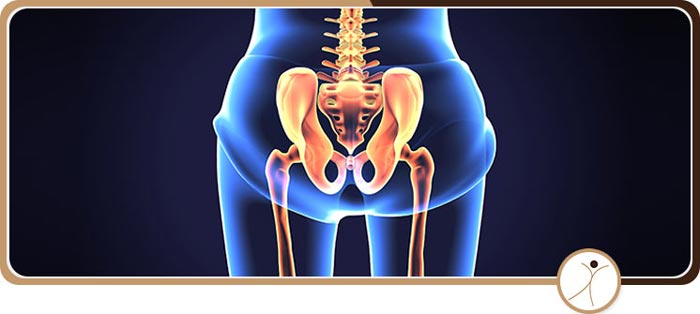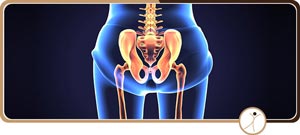 Table of Contents:
What kind of doctor should I see to treat sacroiliac joint pain?
What is the best treatment for SI joint pain?
Will my sacroiliac joint pain ever go away?
What does it feel like when your sacroiliac joint is out of place?
The sacroiliac (SI) joints connect the pelvis to the lower spine. There are sacroiliac joints on both sides of the lower back. When the sacroiliac joints become injured, it produces pain in the lower back. SI pain can closely imitate other conditions, such as a herniated disk or hip injury.
What kind of doctor should I see to treat sacroiliac joint pain?

• Physiatrists – These specialists of rehabilitation specialize in treating injuries or illnesses that affect range of motion. Including the pain of facet joint syndrome, they manage non-surgical approaches to back pain.

• Pain Management Specialists – Advanced pain management techniques allow many patients to completely avoid surgery. Without pain and without surgery, these specialists work with patients to develop an individual treatment plan that can get them back to their daily lives. Pain management specialists can also help patients recover with less pain and also more quickly after surgery.

Modern Pain Management is staffed with both physical medicine and rehabilitation specialists and pain management specialists. We have pain management specialists who are board certified in anesthesiology and pain management, and also anesthesiology and interventional pain management. Trust the professionals at Modern Pain Management to help manage your pain and improve your quality of life.
What is the best treatment for SI joint pain?

There are many different types of treatment for sacroiliac joint pain, including:

• Drugs and medications to ease pain and reduce inflammation
• Physical therapy to promote function and range of motion
• Interventional pain management techniques to relieve pain and promote function
• SI joint brace or a sacroiliac belt to reduce pain and restrict motion
• Exercise to restore function and reduce pain
• Rest
• Ice and heat applications to reduce swelling and inflammation
• Surgery, as a last resort when other forms of treatment have had no effect
Will my sacroiliac joint pain ever go away?

Sacroiliac joint pain can either be acute and last for a few days or weeks, or it can be chronic, which can last for several months or even longer. If you have been experiencing SI joint pain for more than a month, contact the medical staff at Modern Pain Management, where we can diagnose the cause of your pain and help you manage your levels of pain.
What does it feel like when your sacroiliac joint is out of place?

Symptoms of SI joint dysfunction include:

• Lower back pain that feels dull, and aching, and can range from minor to extreme. While pain in the lower back is typically only felt on one side, in some cases the pain may be felt on both sides.
• Pain that spreads to the hips, buttocks, and thighs or groin. The buttocks and lower back or side of the thigh is one of the most common areas to feel SI joint pain. Again, the pain is commonly experienced on only one side but may be felt on both sides.
• Sciatic-like pain in the buttocks and/or reverse side of the thighs that feels hot, sharp, and stabbing and may include tingling and numbness. Sacroiliac joint dysfunction may cause sciatica-like symptoms that hardly ever extend below the knees.
• Stiffness and limited range of motion in the lower back, pelvis, hips, and groin, which may cause difficulty with movements such as walking up or down stairs or bending over at the waist.
• Worsened pain when putting added pressure on the sacroiliac joint, such as running or jogging, climbing stairs, and lying on or putting weight on one side.
• Instability in the pelvis and/or lower back, which may cause the pelvis to feel like it will buckle or collapse when standing, walking, or transitioning from standing to sitting.

If you or someone you know is experiencing sacroiliac joint pain, come to Modern Pain Management for treatment. Our kind and compassionate professionals are experienced in treating sacroiliac joint pain and can help you find relief. For more information on our SI joint pain treatments, call our office and get in touch with a member of our specialist team. To book an appointment with our SI joint pain specialist, visit our website or speak with us over the phone today. We serve patients from Houston TX, Stafford TX, Sugar Land TX, Pearland TX, Missouri City TX, Jersey Village TX, and Richmond TX.