Arm and Shoulder Pain Specialist Questions and Answers
Suffering from shoulder pain? Our experienced pain management doctors can help! At Modern Pain Management, we offer a wide range of treatment options for arm and shoulder pain. For more information, please call us or book an appointment online. We serve patients from Houston TX, Sugar Land TX, Pearland TX, Jersey Village TX, Missouri City TX, Stafford TX, and Richmond TX.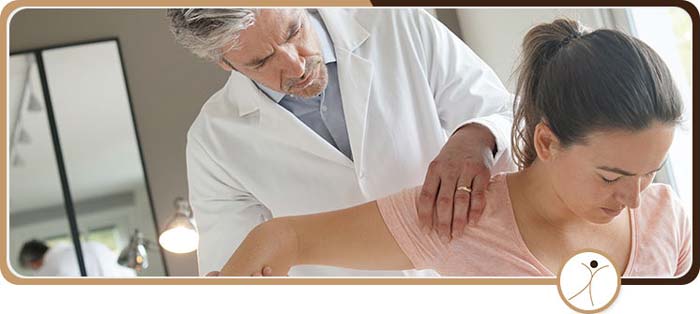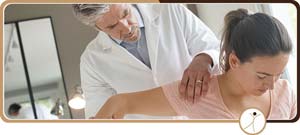 Sometimes people take their arm and shoulder health for granted. At least, people take it for granted until they suffer an injury and can't function for a week or longer! And sometimes an issue with an arm or shoulder is chronic, absolutely requiring professional care. We offer this care here at Modern Pain Management, and we won't take your arm and shoulder health for granted, so come see us for treatment in Houston, TX or Sugar Land, TX.
What usually causes arm pain?
Arm pain may be caused by an injury like a fracture that damages a nerve, bone, joint, blood vessel, and/or soft tissue in the arm. The pain may be accompanied by numbness, redness, swelling, stiffness, or tenderness. It's possible for a disease like peripheral vascular disease or arthritis to cause arm pain. It's also possible for arm pain to be a symptom of a severe condition like a heart attack (that also causes chest pain), or angina pectoris (that causes pain to radiate to the arm area). For a severe, life-threatening or possibly life-threatening condition, emergency care is necessary. For minor conditions, a pain management clinic can help!
What usually causes shoulder pain?
Shoulder pain can be pretty common and has many different causes, but some are more common than others. It's pretty common for the cause to be tendonitis, a fracture, bursitis, a tendon tear, or arthritis. Depending on the cause, the treatment could be something like a simple pain medication or an interventional treatment. We offer many different treatment options as well as customized treatment plans here at Modern Pain Management.
Is surgery necessary for arm or shoulder pain?
Sometimes surgery is the best option for a patient with chronic pain, but often it isn't. Here at our clinic, we want to treat your pain with minimally invasive and noninvasive solutions, so we provide these here.
What are the treatments for arm and shoulder pain?
There are actually lots of treatments available, like physical therapy and more. Sometimes the interventional approach is the best one, and this approach may include treatments like:
Intraarticular steroid injections – These injections can offer short term but immediate and significant pain relief for osteoarthritis patients with moderate to severe pain.
Suprascapular nerve block – A safe and effective way to treat pain caused by a chronic condition that affects the shoulder of a patient; an anesthetic/steroid is used for this treatment.
Suprascapular nerve radiofrequency ablation – This may offer longer lasting pain relief than the suprascapular nerve block; with this treatment, radiofrequency is used to reduce or stop the transmission of pain.
Cervical epidural steroid injections – Injections to relieve pain in the shoulder and/or arm that's caused by a pinched or inflamed nerve in the cervical spine; this can help many patients with herniated discs, spinal stenosis, or arthritis.
Stellate ganglion block – An injection of a local anesthetic to block nerves, reduce symptoms like pain, swelling, and sweating, and improve mobility in the affected area.
Spinal cord stimulator – An implanted device that uses electrical spinal cord stimulation for pain relief.
Botox for upper extremity spasticity – To treat upper limb spasticity due to stroke or another issue.
Where can I find arm and shoulder pain treatment in Houston, TX and Sugar Land, TX?
You can find these treatments here at Modern Pain Management, and we have two locations. You'll find us either at 902 Frostwood Drive, Suite 235, Houston, TX 77024, or at 12930 Dairy Ashford Rd, Units 501-504, Sugar Land, Texas 77498. To learn more about us and our treatments for arm and shoulder pain, give us a call today. You can book a consultation with us at that number as well.
We hope to hear from you and help you with your pain very soon!