Arm Pain Specialist in Houston & Sugar Land, TX
Modern Pain Management provides treatment for shoulder pain. Visit us if you are experiencing shoulder pain. We have convenient locations to serve you. We serve patients from Houston TX, Stafford TX, Sugar Land TX, Pearland TX, Missouri City TX, Jersey Village TX, and Richmond TX.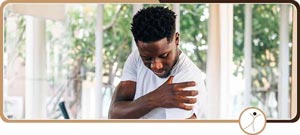 What usually causes arm pain?
Arm pain may be caused by an injury like a fracture that damages a nerve, bone, joint, blood vessel, and/or soft tissue in the arm. The pain may be accompanied by numbness, redness, swelling, stiffness, or tenderness. It's possible for a disease like peripheral vascular disease or arthritis to cause arm pain. It's also possible for arm pain to be a symptom of a severe condition like a heart attack (that also causes chest pain), or angina pectoris (that causes pain to radiate to the arm area). For a severe, life-threatening or possibly life-threatening condition, emergency care is necessary. For minor conditions, a pain management clinic can help!