Ketamine Infusion Therapy Specialists in Houston and Sugar Land, TX
Ketamine infusion therapy is an advanced therapy that can provide patients with ease symptoms of depression and other mental health issues. Don't give up hope if medication for depression or other therapies hasn't helped you yet. You could eventually feel better with ketamine infusion treatment. If you are looking for ketamine infusion therapy, then visit our doctor, Dr. George Atallah, D.O. at Modern Pain Management for the treatment of chronic pain, anxiety, and depression. We have convenient locations to serve you in Houston, TX, and Sugar Land, TX. For more information, please

contact us

or book an

appointment online

.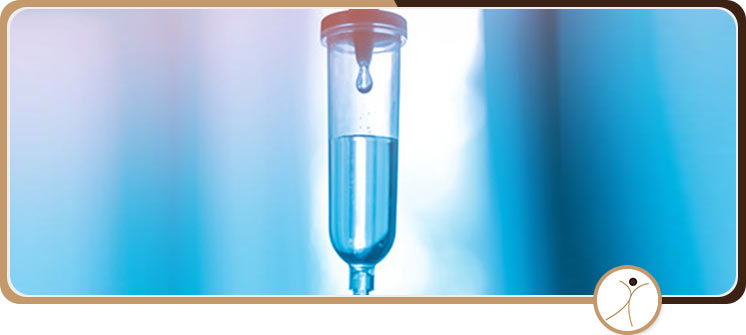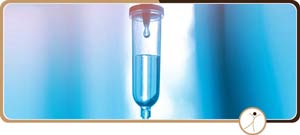 Table of Contents:
What is ketamine infusion therapy?
How does ketamine work?
What should I expect during my ketamine infusion treatments?
How does ketamine infusion therapy work to help chronic pain?
Ketamine has been widely used in medicine as an anesthetic for decades, particularly in veterinary medicine. It has also seen recreational use for its dissociative and hallucinogenic properties, which are present at higher doses. In recent years, researchers have revisited the potential uses of this remarkable substance for the treatment of mental health disorders, such as depression, post-traumatic stress disorder (PTSD), anxiety, bipolar disorder, and even obsessive-compulsive disorder (OCD). It has also garnered attention for its ability to relieve pain and can be prescribed for patients with chronic pain that have not seen results from other treatments.
What is ketamine infusion therapy?

Ketamine infusion therapy is a pain relief therapy used when other pain-relieving methods have failed. When ketamine is administered to a patient with chronic pain, the body releases endorphins that reduce pain. In most cases, the side effects are minimal or nonexistent, and since this therapy provides effective pain relief, it is more beneficial than many other pain-relieving treatments. While ketamine can also be taken orally or with a nasal spray, it has received the most amount of research in its IV infusion form; this form is what is widely used today.
How does ketamine work?

Ketamine is a dissociative anesthetic that works by blocking nerve signals to the brain, which causes a feeling of detachment and depersonalization (dissociation). This helps relieve depression and anxiety symptoms; these dissociative properties are not a side effect of ketamine infusion therapy but are one of the goals of therapy. By indirectly stimulating the formation of new receptors and synapses, ketamine reconnects neurons in the brain to promote normal brain function.

In more detail, ketamine is an NMDA (N-methyl-D-aspartate) receptor agonist; this means that it blocks the NMDA receptor, which is involved in synaptic plasticity and memory function. By blocking the NMDA receptors with ketamine, glutamate levels are increased, which leads to a number of neurobiological events, including an increased ability to create new neural pathways.
What should I expect during my ketamine infusion treatments?

While each patient may experience ketamine infusion treatments differently, most procedures are similar. Initially, the administering physician or nurse places a very tiny needle in a vein in the arm; this is hardly perceptible. Throughout the procedure, the supervising physician or nurse will monitor the patient's vital signs, including pulse, oxygen levels, and blood pressure. As the medication works in the brain, ketamine produces feelings of pleasure or disconnection from the world; this feeling happens to help with depression. If the patient feels nauseous, the doctor or nurse can utilize an anti-nausea medicine. The entire duration of the treatment is supervised by a medical professional who can answer any questions or address any concerns the patient has during the therapy.
How does ketamine infusion therapy work to help chronic pain?

Ketamine's ability to bind to N-methyl-D-aspartate (NMDA) receptors in the brain helps increase the amount of a neurotransmitter called glutamate; this activates a process known as synaptogenesis, a type of neuroplasticity. Ketamine also reduces signals in the brain that are connected to inflammation, leading to a reduction in pain; this is particularly useful when other medications have not provided relief.

With IV ketamine infusion therapy, it is possible to experience an improvement in pain or mood within just a few hours; patients who feel an improvement from ketamine after the first 1-3 infusions are more likely to extend these positive effects with additional ketamine infusions. If your pain has not responded to other, more traditional treatments, come to Modern Pain Management for our ketamine infusion therapy. Call us today or book an appointment with our ketamine fusion therapy specialist; we have two Texas locations to provide better care: in Houston, TX, and Sugar Land, TX. We serve patients from Houston TX, Sugar Land TX, Pearland TX, Jersey Village TX, Missouri City TX, Stafford TX, and Richmond TX. We look forward to serving you!