What to Expect from Your Pain Management Specialist?
At Modern Pain Management, our skilled team specializes in pain management. Our pain management professionals have received specialized training to evaluate, diagnoses, treat, and prevent a wide range of pain conditions. We have convenient locations to serve you in

Sugar Land TX

and

Houston TX

. For more information, contact us or request an appointment online.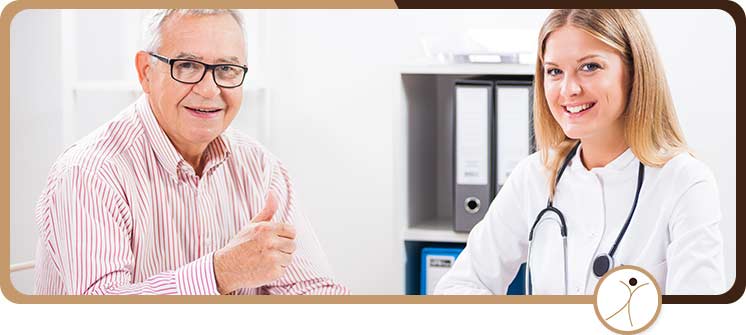 Table of Contents:
Why do doctors refer you to pain management?
What is the pain management process?
How do doctors manage chronic pain?
Is pain management the same as pain medicine?
A pain management doctor is a medical practitioner who specializes in the diagnosis and treatment of pain, both acute and chronic. They may also be known as a pain doctor, pain specialist, or pain physician and often come from a background of anesthesiology, in which they will have likely received board certification. Some pain management doctors will work in a hospital, but more are opening up their own private practices to deliver more personalized care. Pain management doctors often work with other specialists, such as an orthopedist or an internist, to treat pain.
Why do doctors refer you to pain management?

Doctors may refer their patients to a pain management specialist for a number of reasons, including:

• To identify the root cause of pain
• To receive state-of-the-art treatments for the management of pain
• To find the ideal solution for pain
What is the pain management process?

The process of managing pain can vastly vary, depending on the patient's needs and the physician's expertise and experience. Regardless of the exact approach used, pain management specialists typically follow this general guideline:

• Patient Discovery — Before performing a physical exam, the pain management specialist will want to get to know the patient better, which includes a discussion about pain symptoms, the effects it has on their lives, and the limitations imposed upon them by their pain. The discovery period may also include reviewing the patient's medical history, such as previous hospitalizations, current medications, and dosage, current health conditions, and family medical history.

• Physical Examination — After getting to know the patient, the pain management specialist will perform a physical examination. This typically involves palpating (touching) the painful areas to gauge the type and severity of the pain; it may also involve asking the patient to sit, stand or lie in certain positions to see if the pain is alleviated or exacerbated.

• Diagnosis of Pain — By this point, the pain management specialist may already have a good idea about what is causing the pain. However, pain is notoriously hard to diagnose because it has so many diverse causes and is experienced differently by everyone. If they need further help in formulating a diagnosis, they can utilize a variety of different diagnostic and imaging tests, as well as certain therapies that can pinpoint the origin of pain, such as steroid injections.

• Development of Treatment Plan — Once the pain management doctor has determined the cause of pain, they will develop an individualized treatment plan that uniquely addresses all of the patient's concerns. Pain management specialists do not use a one-size-fits-all approach as these do not take into consideration the unique aspects of each patient's situation.

• Follow-Up Care — After a predetermined period, the pain management specialist may follow up with the patient to determine how well the treatment is working and to check on their progress. This may be performed over the phone, but it may also take the form of an in-office visit.

• Modifications to Treatment — If necessary, the pain management specialist may modify the treatment plan. However, if the treatment proves efficacious, they will not alter it but instead, monitor the situation with regular check-ups.
How do doctors manage chronic pain?

Doctors manage chronic pain in a number of different ways; they may use noninvasive therapies, such as physical therapy, or they may utilize minimally invasive procedures, such as injections for pain, nerve blocks, medial branch blocks, or radiofrequency ablation. The methods used will depend on the patient's condition, its underlying cause, and severity, as well as the patient's overall health and history of treatments for pain.
Is pain management the same as pain medicine?

In the most general sense, pain management is the branch of medicine that deals with the diagnosis, treatment, prevention, and management of all types of pain. Pain medicine is another term used to describe this same field of healthcare and can be used interchangeably with pain management.

If you have pain, trust the professionals at Modern Pain Management to help you find relief. Call us today or book an appointment with our pain management specialist. We have convenient locations to serve you in Sugar Land TX and Houston TX. We serve patients from Houston TX, Sugar Land TX, Pearland TX, Jersey Village TX, Missouri City TX, Stafford TX, and Richmond TX. We look forward to serving you!