Auto Accident Injury Treatment Questions and Answers
If you've recently been in an auto accident and have sustained an injury, come to Modern Pain Management to seek medical help. We have 2 convenient locations in Houston, TX and Sugar Land, TX. For more information, please call us or book an appointment online.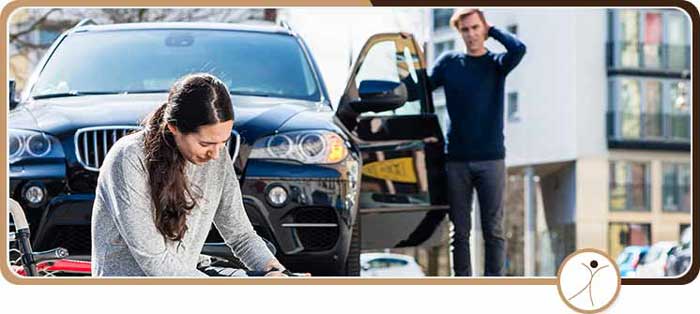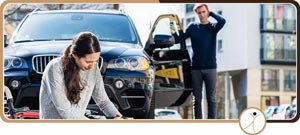 Auto accidents can cause a lot of stress, with injuries sustained contributing only partially to that stress. As such, it is important to get the right treatment for any injuries sustained in a car accident to help alleviate both pain and stress. At Modern Pain Management, our pain management specialists would be happy to provide you with exceptional auto accident injury treatment if you have recently suffered an injury in an auto accident.
What kind of injuries do you get from a minor car accident?
Depending on how the accident happened, several different injuries can occur from a minor car accident. The most common injuries with minor car accidents include whiplash, cuts, scrapes, or fractures. Whiplash is one of the most common auto accident injuries and refers to muscle, ligament, and tendon damage that occurs when the vehicle drastically comes to a complete stop but your body remains in motion and jerks forward before it is held back by the seatbelt. This sudden movement can cause your muscles, ligaments, or tendons to tear or stretch, leading to long-lasting pain in the injured area.
Other possible injuries that can occur from a minor car accident include the following:
Broken arms, legs, hips, ribs, or shoulders
Concussions or head injuries
Herniated disc
Internal bleeding
Knee trauma
Post-traumatic stress disorder (PTSD)
Paradoxically, auto accidents with severe damage to the vehicle can result in minimal injuries or effects on the individuals involved in the accident, while accidents with minor damage to the vehicle can also result in long-term and debilitating injuries or pain conditions. The reverse is also true.
What kind of doctor should I see following a car accident?
Depending on the injuries you have sustained from the car accident, you may need to see an emergency room doctor or urgent care clinic doctor for immediate treatment, a primary care physician, or a medical specialist, such as a neurologist or surgeon. Our experienced medical doctors at Modern Pain Management have various treatments and services they can skillfully provide to help with auto accident injuries.
How are accident injuries treated?
The type of treatment provided for an auto accident injury will ultimately depend on the severity and type of the injury suffered. As such, treatment could involve anything from physical therapy to surgery.
If you would like more information on any of the services we provide for auto accident injuries, please feel free to call us.
How long does it take to heal from a car accident?
The length of time it takes to heal from a car accident injury ultimately depends on the severity and type of injury sustained in the accident. As such, healing could take anywhere from one week to several years. That said, the average amount of time it takes for victims of an auto accident to heal from their injuries is between two to six weeks. While we cannot guarantee that you will heal from your injury in that amount of time, we will do our best to help you heal from any injuries suffered from a car accident as thoroughly and soon as possible.
How do you know when an injury is serious?
While some serious injuries are obvious, others seem to blur the line between minor and severe, making it difficult to determine how serious you should take your injury! Moreover, some serious injuries do not manifest themselves immediately after the accident but rather gradually appear weeks or months after the injury. In general, a minor injury goes away within a week to a month, does not cause long-term damage, and is not life-threatening. In contrast, a serious injury will likely significantly decrease your functional mobility in some way, threaten long-term damage if not properly treated, and could be life-threatening. If you are unsure whether your injury is minor or serious, our doctors at Modern Pain Management would be happy to evaluate your injury and let you know how serious it is.  We serve patients from Houston TX, Sugar Land TX, Pearland TX, Jersey Village TX, Missouri City TX, Stafford TX, and Richmond TX. Looking forward to serve you!