Neuropathy Doctor Questions and Answers
If you've been experiencing pain, possibly due to neuropathy, we can help you here at Modern Pain Management. For more information, please call us or book an appointment online. We serve patients from Houston TX, Sugar Land TX, Pearland TX, Jersey Village TX, Missouri City TX, Stafford TX, and Richmond TX.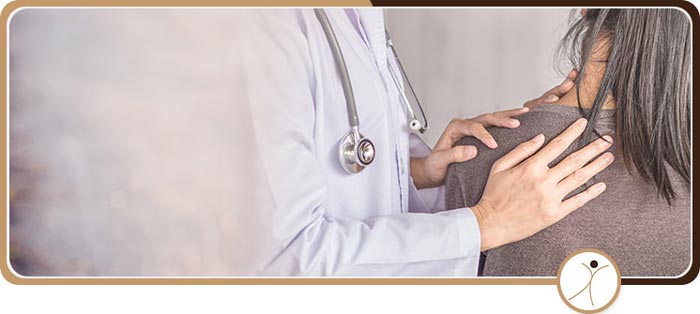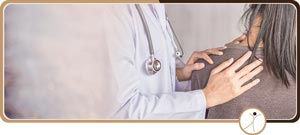 Do you have any painful sensations of burning, tingling, or stabbing in your extremities? If so and if your pain has been persistent, then the issue could be neuropathy, which we can help you with here at Modern Pain Management. Or perhaps you've already been diagnosed with the condition and just need relief from your pain? We're very qualified to help you, so contact us today to learn more. The solutions we offer are interventional, effective, and lasting.
How do you diagnose neuropathy?
Early detection of neuropathy is crucial in order to prevent the disease from progressing.
The first thing a doctor will do is look at the history and severity of your pain and other symptoms, as well as your reflexes. This will help the doctor determine whether you're experiencing any impaired reflexes, muscle weakness, and other issues. Since diabetes is often the cause of neuropathy, the doctor might also suggest a urine or blood test. It might be necessary to test for any vitamin or metabolic deficiencies that could be contributing to your pain. There may even be a genetic cause for your symptoms, so the doctor may examine your family medical history.
There are different tests a doctor can provide, like an electromyogram (EMG) and nerve conduction velocity (NCV) tests. Our clinic provides NCV/EMG nerve conduction studies with either an electromyogram (EMG) or a nerve conduction velocity (NCV) test; the tests can be complementary and done together in the diagnosis of neuropathy.
Occasionally, a biopsy will provide certain details about particular cases of neuropathy. Proper diagnosis is important because it will determine which treatment is provided.
How do you treat neuropathy?
Once a doctor understands the cause of your pain and nerve damage, the doctor can proceed with treatment. If the cause is a condition like diabetes, then the doctor will help you find the diabetic care you'll need. Physical therapy may be a part or your treatment. Here at Modern Pain Management, we'll be able to provide immediate and lasting pain relief for many patients. This relief can come in the form of a treatment like:
A lumbar sympathetic nerve block – An injection of a local anesthetic to relieve chronic leg and/or foot pain that's caused by a condition like neuropathy.
A stellate ganglion nerve block – An injection of a local anesthetic that can block nerves, reduce symptoms like pain and swelling, and improve mobility in the affected area.
A spinal cord stimulator – An implanted device that provides effective pain relief with electrical spinal cord stimulation.
An intrathecal pain pump – Another implant that delivers a dose of pain medicine to relieve chronic pain or cancer pain.
Botox for upper extremity spasticity – This can help treat upper limb spasticity due to neuropathy or another issue; the treatment is for patients with neuropathy in the hands and/or arms.
Botox for lower extremity spasticity – This may help treat lower limb spasticity due to neuropathy or another condition; the treatment is for patients with neuropathy in the feet and/or legs.
Ketamine infusions – With ketamine infusion therapy, a carefully controlled dose of the ketamine drug is delivered into the patient via a small pump; this can provide pain relief and help with depression associated with chronic pain.
Do you have a neuropathy treatment clinic in Houston, TX or Sugar Land, TX?
Yes, we do! Modern Pain Management has clinics in both areas at 902 Frostwood Drive, Suite 235, Houston, TX 77024, and at 12930 Dairy Ashford Rd, Units 501-504, Sugar Land, Texas 77498. You're welcome to connect with us today if you'd like to learn more or book a consultation with us. Remember, the sooner you have your neuropathy diagnosed and treated, the better. We hope to hear from you soon!