Abdominal and Pelvic Pain Treatment Questions and Answers
Many patients suffering from long lasting or chronic abdominal and pelvic pain can find relief here at Modern Pain Management. For more information, please call us or book an appointment online. We serve patients from Houston TX, Sugar Land TX, Pearland TX, Jersey Village TX, Missouri City TX, Stafford TX, and Richmond TX.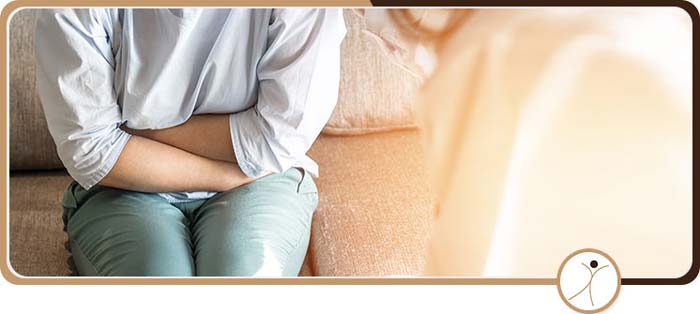 It's difficult to deal with abdominal and pelvic pain, especially if it's been lasting for a long while or if it's chronic. You don't have to deal with this alone, though, as a pain management clinic like ours can help. The treatments we offer are minimally invasive interventional ones that can provide you with the lasting relief you've been longing for. Reach out to us today to learn more about abdominal and pelvic pain treatment in Houston, TX and Sugar Land, TX.
What causes abdominal and pelvic pain?
There are many possible causes. The cause of your pain could be anything from an infection (like a urinary tract infection) to an issue with a bone in the area. To narrow down the cause, think about where the pain occurs and how long it's been occurring.
Generally, abdominal and pelvic pain occurs primarily in the lower abdomen area, and it may be steady or come and go. It may be sharp and stabbing in a specific spot. Sometimes the pain is serious and the condition causing it may be life-threatening. If this is the case, it's necessary to call 911. If the pain isn't especially serious but has been continuing for over 3 months, then this is chronic pain that should be treated professionally.
What are the treatments for abdominal and pelvic pain?
If your pain has been lasting over 3 months, then we can likely help you here at Modern Pain Management. What we do is professional pain management which can help you mitigate or sometimes even eliminate your pain. Also, we want to make sure your treatments are minimally invasive at worst. The treatments we provide are minimally invasive interventional ones like:
Abdominal trigger point injections – To treat painful areas of muscle that have trigger points. An injection may be an anesthetic, a mixture of anesthetics, or a corticosteroid.
Ultrasound-guided TAP block – A common analgesic method after surgery involving the wall of the abdomen.
Splanchnic/celiac plexus block – This can either diagnose or reduce abdominal pain that's caused by a condition like cancer or pancreatitis. One of these blocks can reduce pain signals from organs in the abdomen.
Spinal cord stimulator – An implanted device that offers a patient pain relief with electrical spinal cord stimulation. The implant procedure is relatively simple for the patient.
Intrathecal pain pump – Another implant that delivers pain medicine to relieve chronic pain or pain caused by cancer.
What should I do about abdominal and pelvic pain?
Remember, if your symptoms are life-threatening or possibility life-threatening, you must call 911. But if your symptoms are not life-threatening and are chronic, we can help you at our clinic. Because abdominal and pelvic pain can be difficult to self-diagnose, professional care is necessary, and you should have a consultation with a proper professional like a pain management specialist.
Do you offer abdominal and pelvic pain treatment in Houston, TX and Sugar Land, TX?
The professionals at Modern Pain Management offer treatment for abdominal and pelvic pain, and we have 2 locations at 902 Frostwood Drive, Suite 235, Houston, TX 77024, and at 12930 Dairy Ashford Rd, Units 501-504, Sugar Land, Texas 77498. If you want quick and lasting relief from your pain, give us a call today. We'll tell you more about our treatments and get you in for a consultation with one of our pain management specialists. We look forward to helping you with your pain soon!