Botox Injections for Migraine Q&A
Do you get a pounding headache in one region that swings in intensity? Nausea and sensitivity to light and sound? Modern Pain Management offers comprehensive treatments for migraines. Visit us for treatment today.

Contact us

for more information or request an

appointment online

. We have convenient

locations

to serve you in Sugar Land and Houston TX.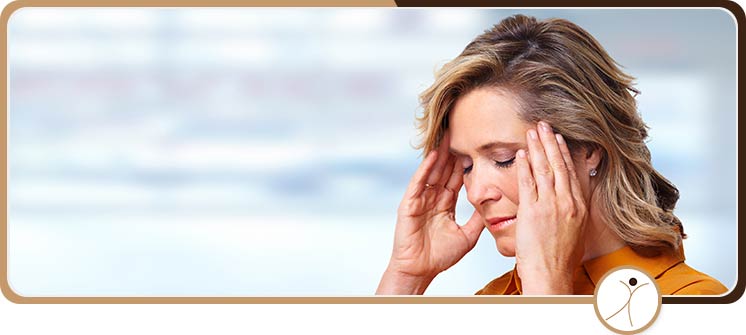 Table of Contents:
What is therapeutic neuromodulation?
How does Botox work for migraines?
Is cosmetic Botox the same as Botox for migraines?
Who is a good candidate for treating migraines with Botox injections?
Botulinum toxin type A is a versatile injectable medicine that can treat a wide range of medical concerns, from hyperhidrosis (excessive sweating) to blepharospasm (uncontrollable blinking). Although it is also indicated for several cosmetic uses, such as wrinkle reduction and anti-aging, the botulinum toxin has a number of medical uses. One of its most popular medical uses is to treat migraines and is often prescribed to patients who have not found relief from more traditional treatments.
What is therapeutic neuromodulation?

Therapeutic neuromodulation is the process of regulating neuronal impulses—or nerve signals—to minimize pain and reduce symptoms associated with these signals. This can be seen in several different therapies, although one of the most common applications is using Botox injections to manage pain. Therapeutic neuromodulation has several applications and has proven invaluable in pain management programs, helping patients find relief from their pain when other treatments have failed to do so.
How does Botox work for migraines?

Botox works by reducing muscle contractions and interfering with neurotransmitters to stop pain signals from reaching the brain. This can help reduce the pain associated with migraines and allows countless patients to find relief from their migraines so they can enjoy their day-to-day life without interruption. However, because the effect is only temporary, patients will need to receive ongoing treatment in order to maintain relief. In many cases, timelines for treating migraines with Botox include an injection every 12 weeks, or four times per year. After an injection, it may take several weeks to experience migraine relief, although individual results vary. Doctors may adjust this timeline according to each patient's individual needs and will accommodate accordingly.
Is cosmetic Botox the same as Botox for migraines?

Yes, the same type of Botox is used for migraine prevention as cosmetic Botox. While they have the exact same composition, the amount and placement of Botox vary depending on its use; smaller quantities are typically used when treating migraines. The main ingredient in Botox, botulinum toxin A, is effective at disrupting nerve signals. Cosmetically, this stops nerve signals from contracting muscles, thereby reducing the appearance of dynamic wrinkles. Therapeutically, this can stop pain signals from reaching the brain or prevent overactive muscles from hyper-stimulation (such as with muscle spasms).
Who is a good candidate for treating migraines with Botox injections?

As every situation is unique, it is strongly recommended to speak with an experienced and trained Botox doctor to establish candidacy. While not everyone who experiences migraines is eligible for this procedure, general guidelines often include:

• People who experience at least 15 days of headaches in one month with at least half of those days (minimum eight) featuring migraines that last longer than four hours each
• People who experience regular migraines for at least 3 months
• People who are older than 18 years
• People who have not found relief from other conventional treatments or over-the-counter pain relievers are no longer effective

While Botox is effective at preventing migraines, it may not be as effective for patients with cluster headaches. For more information on who is an ideal candidate for migraine treatment with Botox, call our office today. If you are experiencing migraines, come to Modern Pain Management for treatment you can trust. Our medical professionals offer Botox injections for migraine relief and can help improve your quality of life with this simple and effective treatment. Our pain management doctors are dedicated to providing you with all of your pain-related needs and can employ several different modalities to achieve your desired results. We have two Texas locations to provide care to as many people as possible: one in Houston, and one in Sugar Land. We serve patients from Houston TX, Sugar Land TX, Pearland TX, Jersey Village TX, Missouri City TX, Stafford TX, and Richmond TX. We look forward to serving you!