Arthritis Pain Specialist Questions and Answers
Arthritis pain can cause a lot of distress in your life. At Modern Pain Management, we deal with people who have arthritis pain and don't know how to deal with it. Our pain management specialists help their patients with arthritis pain. For more information, please call us or book an appointment online. We serve patients from Houston TX, Sugar Land TX, Pearland TX, Jersey Village TX, Missouri City TX, Stafford TX, and Richmond TX.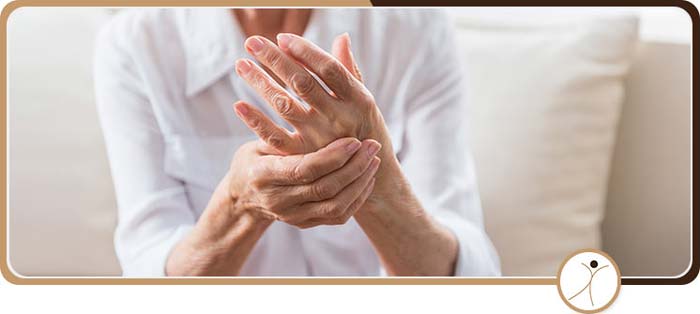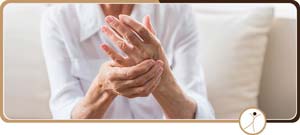 Arthritis is actually one of the most commonly diagnosed chronic conditions in the U.S. As common as it is, though, many patients don't seek out the care they need. Modern Pain Management can not only relieve arthritis pain, but also slow the progression of arthritis to help our patients manage the condition and manage their lives better. Contact us today to learn more about how we can help here at our arthritis pain treatment clinic in Houston, TX and Sugar Land, TX!
How do I know if I have arthritis?
It may be difficult to recognize the signs and symptoms of arthritis since the common indicators, pain and stiffness, may be attributed to a stressful or active lifestyle. Also, it can take some time for these indicators to become obvious, and when they do, they may come and go. In some cases, the onset of symptoms is quick and persistent. If you're regularly experiencing pain in and around your joints, and if the pain doesn't go away on its own, then you may have arthritis.
Does arthritis go away by itself?
Arthritis is a chronic condition that causes damage, inflammation, and pain in and around the joints. The term "arthritis" is actually very broad, as it refers to a number of different conditions, but the most common one in the U.S. is osteoarthritis. It happens when, over time, wear in a joint occurs. There are some other common types of arthritis like rheumatoid arthritis and psoriatic arthritis. Because arthritis is a chronic and degenerative condition, it won't go away by itself and may worsen without professional care. The earlier you get professional care, the sooner you'll be able to slow the progression of the condition and get relief from your pain.
How is arthritis treated?
The treatment you'll need depends on the specific type of arthritis you have. For example, with a type of arthritis that's inflammatory, like rheumatoid arthritis, controlling inflammation is important. However, anti-inflammatory drugs and other conservative treatments may not provide the lasting relief you need.
At Modern Pain Management, we provide conservative treatments but also interventional treatments and others that may be especially effective for you. Our treatments include:
Intraarticular joint injections with a steroid/Orthovisc/Synvisc – These injections can provide significant pain relief for osteoarthritis patients with moderate to severe pain; Orthovisc and Synvisc injections are hyaluronic acid viscosupplements for long-lasting relief from joint pain.
Regenerative techniques – Treatments like stem cell therapy can repair or replace damaged cartilage caused by arthritis.
Cervical facet/medial branch injections – For pain arising from facet joints; these injections may use a local anesthetic and steroid or just a steroid.
Cervical facet/medial branch radiofrequency ablation – A radiofrequency current is directed at the medial branch nerve of the joint to destroy the nerve tissue there that's sending pain signals to the brain.
Lumbar and thoracic facet joint/medial branch injections – A local anesthetic (numbing agent) and/or a steroid is used to anesthetize the facet joints in an area and block the pain.
Lumbar and thoracic facet joint radiofrequency ablation – A radiofrequency current is used in an area to destroy the nerve tissue that's sending pain signals to the brain.
Do you have an arthritis pain treatment clinic in Houston, TX or Sugar Land, TX?
Yes, we do! We have clinics at 902 Frostwood Drive, Suite 235, Houston, TX 77024, and at 12930 Dairy Ashford Rd, Units 501-504, Sugar Land, Texas 77498. We invite you to reach out to us to learn more about our treatments or to book a consultation with us. To treat your arthritis early and effectively, call us today at Modern Pain Management!