Back and Spine Pain Specialist Questions and Answers
Get relief from your pain today! We offer a number of solutions for your back pain, like injections, medications, and more. For more information, please call us or book an appointment online. We serve patients from Houston TX, Sugar Land TX, Pearland TX, Jersey Village TX, Missouri City TX, Stafford TX, and Richmond TX.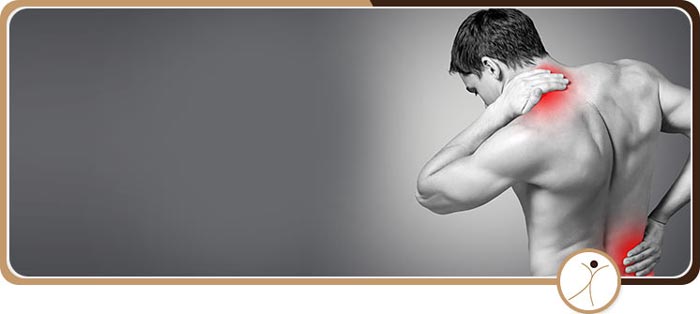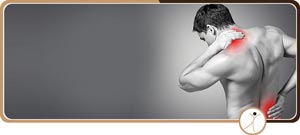 Welcome to Modern Pain Management! We're your neighborhood pain management clinic with solutions for your back, neck, or limb pain or any other kind of pain you're experiencing.
Our specialists, Dr. George Atallah and Dr. Shervin Harandi, are board-certified anesthesiologists and fellowship-trained pain management physicians who practice the most current pain management techniques available. We can combine minimally invasive interventional techniques with medications, physical therapy, and other modalities.
We'd like to tell you more about us and the treatments we offer, so read on to learn more about them and our back and spine pain treatment clinics in Houston, TX and Sugar Land, TX!
What is pain management about?
The overall goal with pain management is relieving or managing a patient's pain so the patient can enjoy a mobile, active, healthy lifestyle. Some patients suffering from chronic pain want solutions that are either noninvasive or minimally invasive. These patients need alternatives to surgery, so they opt for current pain management techniques instead. For example, physical therapy can be amazingly effective for patients like these, and there are a great number of minimally invasive interventional pain management techniques too.
What techniques do pain management clinics use?
Here at Modern Pain Management, we can provide minimally invasive interventional techniques, nerve ablation, medications, physical therapy, and more. In fact, a combination of treatments may be most effective for you and provide comprehensive pain management.
Here's a list of some of the treatments and services we provide:
Epidural steroid injections – These can help relieve back, arm, neck, or leg pain that's caused by inflamed spinal nerves due to disc herniation or spinal stenosis.
Facet joint/medial branch injections – These can treat pain arising from facet joints in the spine.
SI joint injections – Sacroiliac joint injections/blocks used to either diagnose or treat low back pain or sciatica symptoms associated with sacroiliac joint dysfunction.
Radiofrequency ablation/COOLIEF – A minimally invasive treatment option that targets the nerves that transmit pain signals; also, COOLIEF is FDA-cleared for treating osteoarthritis knee pain.
Trigger point/muscle injections – To treat painful areas of muscle that have trigger points, or knots of muscle.
Discography/IDET – Discography is a diagnostic procedure done to identify disc problems, and intradiscal electrothermal therapy (IDET) is a complementary treatment for spinal disc-related chronic low back pain.
Biacuplasty – A medical procedure that applies heat to reduce chronic back pain that's caused by the intervertebral discs.
Kyphoplasty – Vertebral augmentation surgery which treats fractures in the vertebra of the backbone.
Vertiflex – The Vertiflex Procedure is a clinically proven, minimally invasive procedure that can offer lasting relief from back and leg pain associated with lumbar spinal stenosis (LSS).
Minimally invasive lumbar decompression (MILD) – A safe, minimally invasive treatment for LSS; it can relieve pressure on the spine.
Osteopathic manipulative treatment – A set of hands-on techniques (muscle and joint movements and manipulations) for the diagnosis, treatment, and prevention of illnesses and injuries.
Spinal cord stimulator – An implanted device that does electrical spinal cord stimulation for pain relief.
Intrathecal pain pump – An implant that delivers pain medicine to relieve chronic pain or cancer pain.
What can you tell me about your pain management clinics?
Modern Pain Management is where you'll find specialists Dr. George Atallah and Dr. Shervin Harandi. They are both board-certified anesthesiologists and fellowship-trained pain management physicians. Dr. Atallah is considered an expert in advanced diagnostics, cancer pain, spine-related pain, arthritic pain, spinal cord stimulation, and more. He believes a comprehensive approach to treatment will help you most. So does Dr. Harandi who is always keeping up with chronic pain research so his patients can receive the most modern and effective pain management treatments.
Both of our physicians are very capable of helping you with your pain. Reach out to us today to learn more about them, our clinics, and our treatments.
Do you have back and spine treatment clinics in Houston, TX and Sugar Land, TX?
Yes, we do! We have a clinic in each location at 902 Frostwood Drive, Suite 235, Houston, TX 77024, and at 12930 Dairy Ashford Rd, Units 501-504, Sugar Land, Texas 77498. We welcome you to reach out us today to learn more or book a consultation with us. We'd be happy to hear from you for any reason, so don't hesitate to connect with us if you believe we can help you here at Modern Pain Management!