Sacroiliitis Specialist in Houston and Sugar Land TX
Sacroiliitis is an inflammatory illness that affects the sacroiliac joint. Sacroiliitis may result in pain and stiffness in the buttocks or lower back and cause discomfort in any of the legs. Standing or sitting for an extended period of time, as well as ascending stairs, might aggravate the discomfort. Some people can lose movement due to sacroiliitis which may also cause sleep disruption, leading to psychological problems such as depression. Visit

Modern Pain Management Clinic

, our qualified doctor,

Dr. George Atallah, D.O

. with his dedicated

staff

would be pleased to help you to get relief from Sacroiliitis. For more information, please

contact us

or

book an appointment

online. We have convenient locations to serve you in

Houston TX

and

Sugar Land TX

.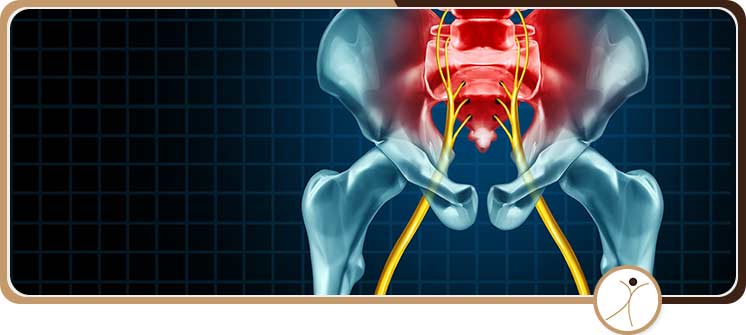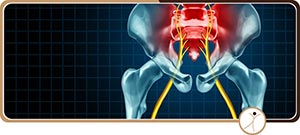 Table of Contents:
What is the main cause of sacroiliitis?
What aggravates sacroiliitis?
What are the stages of sacroiliitis?
What happens if sacroiliitis is left untreated?
Sacroiliitis is a condition involving inflammation in the sacroiliac joint (which connects the sacrum to the ilium and typically leads to pain or stiffness around the lower back and buttocks. Due to the positioning of the joint, sacroiliitis can be trickier to diagnose as there are many other causes of lower back pain that are more common. With proper treatment and maintenance, patients can often expect to recover completely within 2 to 4 weeks depending on the cause of the inflammation. However, it is common for the condition to be reoccurring, so it is important to be aware of the symptoms and have access to early detection and treatment to prevent worsening symptoms.
What is the main cause of sacroiliitis?

There are several potential causes of sacroiliitis, with the inflammation likely being due to one of the following underlying conditions; trauma, arthritis, infection, and infection. Trauma to the sacroiliac joint may be caused by an accident leading to damage to the joint such as a car accident or bad fall. If there is arthritis present in the joint, specifically osteoarthritis which is due to normal wear and tear did onto the joint, inflammation is very common. During pregnancy, the sacroiliac joint can become inflamed due to the joints preparing for childbirth by stretching and loosening and can start to be put under stress due to the additional weight that is being carried due to the pregnancy. Lastly, it is possible but uncommon that the sacroiliac joint develops an infection, which can lead to sacroiliitis.
What aggravates sacroiliitis?

Since the sacroiliac joint sits at the lower back, there are many different movements or positions that can aggravate the joint and cause flare-ups of sacroiliitis. These movements can include running or standing while placing uneven weight on the joint (standing with an unbalanced weight between the legs). As well, sitting in one position or standing for too long can lead to a flare-up or pain. Flare-ups of sacroiliitis can appear as pain in the lower back, buttocks, and back of either or both legs, tightness, stiffness in the hips and lower back and sometimes pain in the hips and feet. Due to aggravation being caused by maintaining one position for a long period, it is common to experience more flare-ups first thing in the morning after laying down to sleep all night or right before bed due to whatever you did throughout the day.
What are the stages of sacroiliitis?

There are five grades used to diagnose the severity of sacroiliitis, with grade 0 being perfectly normal (or just no presence of sacroiliitis), grade 1 being early indicators that lead to suspicion or testing, grade 2 which is the presence of small erosions, grade 3 having definitive erosions, and grade 4 involving noticeable immobility or stiffening of the joint. Each grade is indicative of the progression of the inflammation. Early detection is key for effective and easier treatment and to prevent development into later grades. However, diagnosis is not typically able to be considered positive for sacroiliitis until it has progressed to grade 2 or 3 as it can be easily conflated with other causes of lower back pain if there is not visible inflammation being picked up by diagnostic tools.
What happens if sacroiliitis is left untreated?

When left untreated, the symptoms of sacroiliitis will only continue to worsen. The inflammation typically causes pain which can continue to progress as the joint advances with degeneration, eventually causing many people to start to lose mobility due to the pain and stiffness. When experiencing prolonged significant pain, it is common to suffer from disruptions to sleep which can lead to a psychological decline and the development of conditions such as depression or insomnia. As the pain, stiffness, and immobility continue untreated, patients will find it increasingly difficult to continue with their daily activities such as taking care of loved ones or going to work, and may need to start making significant lifestyle changes to account for a loss of functionality. All chronic conditions can quickly take both a physical and mental toll on the patient, making early detection and treatment vital for continuing to live life comfortably.

Sacroiliitis Specialist is available at Modern Pain Management. For more information, please contact us or book an appointment online. We have convenient locations to serve you in Houston TX and Sugar Land TX. We serve patients from Houston TX, Sugar Land TX, Pearland TX, Jersey Village TX, Missouri City TX, Stafford TX, and Richmond TX.