Dr. George Atallah, D.O at Modern Pain Management in Houston and Sugar Land, TX
Meet Dr. George Atallah, D.O at Modern Pain Management! Dr. George Atallah, D.O Specializes in pain medicine. For more information call us today!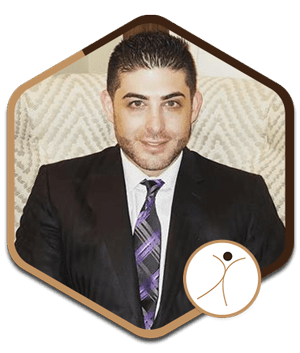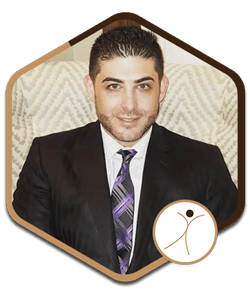 DR. GEORGE ATALLAH, D.O.
Dr. George Atallah, a native Houstonian, is board-certified in Anesthesiology and Pain Management by the American Board of Anesthesiology, and a fellowship-trained Pain Medicine Physician. He currently serves as President of Modern Pain Management. He is also currently an Assistant Professor of Anesthesiology at Baylor College of Medicine, and helps educate residents in Anesthesiology as well as acute and chronic pain management.
Dr. Atallah graduated Summa Cum Laude from Houston Baptist University with a double major in Chemistry and Biology. During his time there, he was the recipient of the HBU science student of the year award and served as president of Alpha Epsilon Delta, the premedical honors society. He then attended medical school at The University of North Texas Health Science Center-Texas College of Osteopathic Medicine. Dr. Atallah went on to complete a residency in Anesthesiology at Baylor College of Medicine. During his residency training, Dr. Atallah was heavily active in research and was awarded the Clinical Scientist Research Track.
Dr. Atallah then completed a fellowship in Pain Management at the prestigious University of Texas MD Anderson Cancer Center, one of the best pain fellowships in the world. Subsequently, he has a unique approach to cancer pain management.
Dr. Atallah is widely considered an expert in advanced diagnostics, cancer pain, spine related pain, arthritic pain, as well as many other chronic pain syndromes. He is an expert in neuromodualtion, spinal cord stimulation, intrathecal therapy and management of pain pumps, as well as vertebral augmentation, vertebroplasty and kyphoplasty. He strives to improve the quality of life for each of his patients. He believes that a comprehensive and multimodal approach including – but not limited to- interventional injections/procedures, physical therapy, and medication management, can help to achieve and maintain pain relief, improve quality of life as well as functionality.