What Causes Sacroiliitis and Is It Serious?
Sacroiliitis can be caused by inflammatory disorders, infections, trauma, or progressive joint problems. Identifying the root cause is critical for effective treatment. The severity of sacroiliitis varies, but it should be addressed thoroughly because it can cause serious pain and discomfort. For more information,

contact us

or schedule an appointment online. We have convenient locations to serve you in

Houston TX

and

Sugar Land TX

.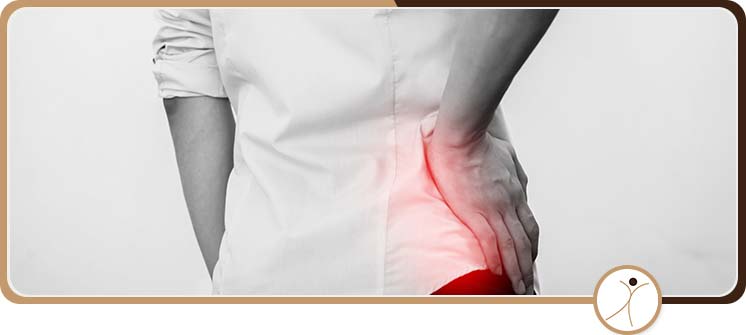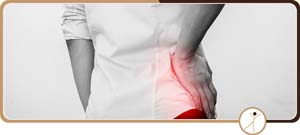 Table of Contents:
Is sacroiliitis serious?
What happens if I have sacroiliitis?
What is the long-term prognosis for sacroiliitis?
How do you fix chronic sacroiliitis?
Experiencing lower back pain becomes a very common aspect to aging that most people endure at some point in their lives, especially as they continue to age. Around 10% to 25% of cases of back pain can be connected to sacroiliitis, which is the occurrence of inflammation between the sacrum and iliac joint, resulting in pain of the lower back, buttocks, and lower midline lumbar area.
Is sacroiliitis serious?

While the initial condition itself is not considered very serious, leaving sacroiliitis untreated can lead to a significant loss in mobility and increases the risk of developing psychological or sleep disorders. As with many chronic pain disorders, sacroiliitis can be managed and often resolved with proper specialized pain care, so ensuring that the pain is treated early on before it starts to affect your quality of life is highly recommended to prevent having to endure any unnecessary pain. It is rare that sacroiliitis is an acute condition, so it is very unlikely to just go away without proper treatment, but it will remain non-life-threatening in the vast majority of cases. However, there are rare cases in which an infection is the cause of the pain that can progress into a much more severe and life-threatening condition if left untreated.
What happens if I have sacroiliitis?

Majority of the time, sacroiliitis is diagnosed through experiencing chronic lower back pain. However, the presentation of the pain can vary from patient to patient, with it also commonly occurring in the buttocks, hips, thighs, or even further away. This pain is also commonly reported to worsen after maintaining the same position for long periods of time, whether the patient is sitting, standing, or laying down. Activities that involve rotational movements such as golf, swimming, tennis, baseball, and other various sports are also frequently noted for resulting in worsened pain. The sensations associated with the pain can also vary a bit, with some patients reporting sharp or stabbing pains, and others describing it as more numbness, tingling, or weakening of the surrounding muscles. Sacroiliitis can make daily functioning increase in difficulty over time, interfering with normal daily activities such as working or engaging in physical activities, and can substantially limit mobility if it continues to go untreated. The best course of action for a sacroiliitis diagnosis is to receive proper treatment and pain management from a pain specialist to limit the intake of pain medications and allow the patient to continue living their life as comfortably as possible.
What is the long-term prognosis for sacroiliitis?

With proper treatment that often involves lifestyle changes, physical therapy, dietary changes, and some sort of coping mechanism for pain, the vast majority of patients will have full recovery and no longer experience pain in their sacroiliac joint within 2 to 4 weeks. However, successful treatments require the patient to be diligent about their health and to be ready to make those lifestyle changes to ensure that they can continue living life pain-free as quickly as possible. Reoccurrence is common in around 30% of patients who do not make the necessary changes to their lifestyle, but these reoccurrences can be further avoided by patients who have made a full recovery by continuing any recommended at-home exercises to prevent deconditioning. Patients who do not receive any treatment and make no changes to their lifestyle may experience worsening conditions, often resulting in the development of psychological disorders such as depression or anxiety and are likely to notice negative effects on their sleep patterns.
How do you fix chronic sacroiliitis?

There are several different means for treating chronic sacroiliitis, most of which will involve some at-home remedies of using hot and cold compresses to reduce inflammation and provide pain relief during flare-ups, as well as regular exercise and stretching, perhaps through regular appointments with a physical therapist. More severe cases may require occasional corticosteroid injections directly into the joint, electrical nerve stimulation, or surgery to provide long-term pain relief. Your pain specialist will be able to create a treatment plan that can provide long-term results and that aligns with your values or preferences to ensure that you are able to maintain as high a quality of life as possible.

If you have sacroiliitis, don't avoid it. Seek immediate and appropriate attention from our pain specialists. We have convenient locations to serve you in Houston TX and Sugar Land TX. For more information, contact us or schedule an appointment online. We serve patients from Houston TX, Sugar Land TX, Pearland TX, Jersey Village TX, Missouri City TX, Stafford TX, and Richmond TX.