Pain Specialist in Houston TX
Find comprehensive treatment for your severe pain in Houston, TX, at Modern Pain Management. Our professionals are experienced in treating a broad range of pain conditions. We are conveniently located at

902 Frostwood Drive, #235, Houston, TX 77024

. For more information, please

call us

or request an

appointment online

.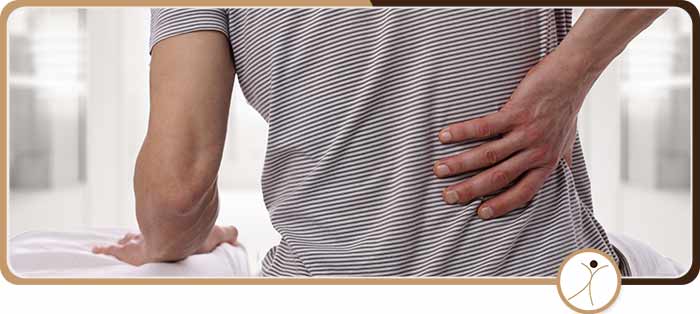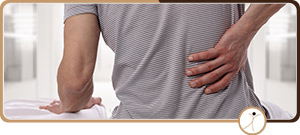 Table of Contents:
What is considered chronic pain?
What are the different types of pain?
How can doctors help with chronic pain?
What happens if the pain is not treated?
A pain specialist is a doctor that specializes in the diagnosis and treatment of both chronic and acute pain. These medical professionals have advanced knowledge and experience in diagnosing, treating, evaluating, preventing, and managing pain. They use diagnoses such as fibromyalgia, osteoarthritis, chronic fatigue syndrome, and complex regional pain syndrome to determine what specific types of treatment might work best for a particular person and include it as part of the treatment plan. Pain specialists can help their patients understand the nature of their pain and guide them to find solutions and ways of coping over time.
What is considered chronic pain?

Chronic pain is a condition usually associated with long-term pain that does not get better even after treatment or pain that seems to get worse over time. Chronic pain can affect anyone at any age and can affect any part of the body; it is most often associated with conditions in the back (called low back pain, lumbar pain, or lumbago), in the neck, and in the head. These types of pain are most often caused by injuries, but they can also be caused by diseases, such as arthritis and diabetes, as well as by mental health conditions like depression or anxiety.

Chronic pain is pain that lasts longer than three months, or in some cases, six. Although chronic pain affects millions of people, it is very complex and can present completely different symptoms in different people. It can range from mild tenderness to severe, debilitating pain that causes interference with a patient's activities. It may come and go, but chronic pain is more likely to linger on and persist for years. It can last for a long time, or can recur over and over again — even after years of therapy and medication.

The following conditions can cause chronic pain:

• Chronic Fatigue Syndrome — Chronic fatigue syndrome, or CFS, is characterized by extreme, prolonged exhaustion that is often accompanied by pain.

• Endometriosis — A painful disorder that occurs when the uterine lining grows outside of the uterus, endometriosis is one of the most common reproductive health problems faced by women, affecting nearly ten percent of women between the ages of 15 and 44.

• Fibromyalgia — This syndrome causes widespread pain in the bones and muscles and was previously hard to manage, but thanks to advancements in pain medicine, the prognosis is much more promising.

• Inflammatory Bowel Disease — This disease of the lower digestive tract refers to a group of conditions that cause painful, chronic inflammation in the gastrointestinal tract.

• Interstitial Cystitis — A type of urologic chronic pelvic pain syndrome, interstitial cystitis is characterized by bladder pressure and pain.

• Temporomandibular Joint Dysfunction (TMD) — The temporomandibular joint, or TMJ, is one of the most complex joints in the body. If any one of its many interworking parts is injured, diseased or otherwise damaged in any way, it can result in painful clicking, popping, or locking of the jaw.

• Vulvodynia — Affecting the vulvar area, vulvodynia is a chronic pain condition that occurs with no obvious cause.
What are the different types of pain?

The different types of pain include:

• Acute Pain — When pain is acute, it is short-lived, lasting no longer than a few months. It is the most common classification of pain and includes minor injuries like stubbing your toe to more serious injuries like a fractured bone.

• Chronic Pain — Chronic pain is complex and can occur from a variety of injuries, illnesses, and conditions. It is defined as pain that lasts longer than three months; it can be persistent, or come and go.

Other ways pain is classified include:

• Nociceptive Pain, or pain caused by tissue damage
• Neuropathic pain, or pain caused by nerve damage
• Psychogenic pain, or pain affected by psychological factors
How can doctors help with chronic pain?

Doctors can help with chronic pain in a number of ways, including with diagnostic testing, physical examinations, developing treatment plans, preventative care, and patient education. The first way doctors can help is by identifying the type of pain and diagnosing the cause of that pain. After a diagnosis has been formulated, they can then develop a treatment plan that uniquely addresses all of the patient's concerns. Once the treatment plan is in place, the doctor then schedules regular checkups to monitor the patient's health and determine the effectiveness of the treatment.
What happens if the pain is not treated?

If pain is not treated, it can result in a number of complications, such as:

• More Pain
• Poor Sleep Quality
• Harder To Treat Pain
• Poorer Cardiovascular Health
• Decreased Quality of Life
• Increased Healthcare Costs

If you are looking for a trusted and established pain specialist, visit the medical professionals at Modern Pain Management today. Call us or book an online appointment with our pain specialist, or visit our clinic conveniently located at 902 Frostwood Drive, #235, Houston, TX 77024. We serve patients from Houston TX, Sugar Land TX, Pearland TX, Jersey Village TX, Missouri City TX, Stafford TX, and Richmond TX. We look forward to serving you!