Is a Pain Clinic Right for You?
A pain clinic is a specialized facility that specializes in the diagnosis and treatment of chronic pain. At Modern Pain Management, we are dedicated to providing complete evaluation and multimodality pain management therapy for a wide range of painful disorders. For more information,

contact us

or schedule an appointment online. We have convenient locations to serve you in

Houston TX

and

Sugar Land TX

.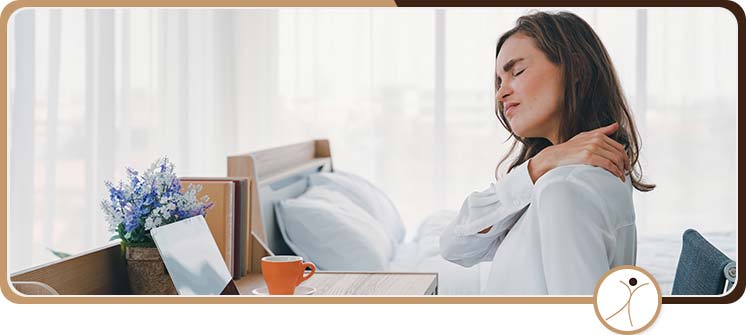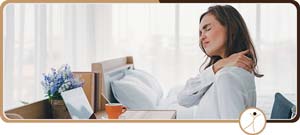 Table of Contents:
What does a pain clinic do?
Why do people go to pain clinics?
How do people cope with constant pain?
What to expect at the first visit to a pain clinic?
Chronic pain affects nearly one quarter of Americans, presenting as any pain experienced in the body that persists for longer than 3 months. Chronic pain most commonly exhibits in the joints, but can be experienced anywhere in the body. Pain clinics are staffed with pain specialists that have vast experience and knowledge regarding all kinds of chronic pain, making them the most qualified physicians to help you manage and treat the pain from the source.
What does a pain clinic do?

Pain clinics offer treatment for those who suffer from acute or chronic pain to help manage pain levels with the goal of reducing or completely eradicating the frequency of flare-ups entirely. The physicians that provide care at pain clinics will be able to provide relief for symptoms and pain as well as diagnose the cause of the pain to treat it at its source, fixing the pain long-term or at least providing pain management treatments that will allow for the patient to not need to be on heavy pain killers long-term. Some aspects of the treatment may involve developing emotional and physical coping mechanisms to be able to improve overall quality of life even while experiencing flare-ups or chronic pain.
Why do people go to pain clinics?

The majority of people who go to pain clinics have been referred to one by their primary care physician because they have been experiencing significant pain that has persisted for three months or longer (classifying the pain as chronic) and has started to affect their daily functioning and quality of life. Many patients who are referred to pain clinics don't have concrete diagnoses for the cause of their pain, but the specialists provided by the pain clinic may have more knowledge or experience in their specific type of pain to provide a more accurate diagnosis. Becoming a patient with a pain clinic means that they will be able to receive ongoing support throughout a treatment that is catered based on their needs or preferences, such as if they prefer to avoid the use of medications wherever possible, or if they have specific activities or sports that they would like to continue or get back into doing comfortably.
How do people cope with constant pain?

While pain medication is one of the simplest solutions for coping with constant pain, not everyone is able to experience relief from those heavy medications, or they don't want to have to rely on the medications in order to continue functioning normally. Other options available for helping people cope with their chronic or constant pain will often consist of lifestyle changes to limit exposure to stress or other triggers that make flare-ups more likely to occur. Eliminating the consumption of some foods or products that lead to inflammation, such as alcohol, tobacco, or dietary sensitivities such as gluten or dairy, has proven to be very effective for many patients in reducing the amount of pain they experience on a daily basis. It is also recommended for many patients to integrate different breathing or meditation practices into their daily routines to help reduce their stress levels and improve their overall mental health as stress, anxiety, and depression have all been proven to contribute to worsened chronic pain. Increased levels of physical activity when possible has also proven to release endorphins into the body, which directly improve the patient's mood and intercept pain signals. Essentially, maintaining a healthy and stress-free life as much as possible is a great means of managing and coping with chronic pain.
What to expect at the first visit to a pain clinic?

Your first visit to a pain clinic will likely be used to gather any relevant information regarding your chronic pain and overall health so that the pain specialist may be able to provide an accurate diagnosis and create a treatment plan that will work for your condition and lifestyle. In order to have all of the information they may need to make an accurate diagnosis; the pain specialist will need a run-down of your medical history and if any chronic pain or related health conditions run in your family. They will also likely need a list of any treatments you have tried in the past to manage your pain so that they understand what may or may not work to provide relief for your condition. Details regarding your lifestyle, hobbies, occupation, and goals will help the physician to create a treatment plan that will provide the best possible outcomes for your situation.

Modern Pain Management in Houston, TX, and Sugar Land, TX, provides a wide range of services to people suffering from chronic pain. We have convenient locations to serve you in Houston TX and Sugar Land TX. For more information, contact us or schedule an appointment online. We serve patients from Houston TX, Sugar Land TX, Pearland TX, Jersey Village TX, Missouri City TX, Stafford TX, and Richmond TX.