Pain Management Doctors Questions and Answers
Have you been thinking about seeing a pain management doctor? If so, you might have some questions about how these doctors treat their patients. Here's a question & answers on pain management doctors to help you understand! Please call us for more information or book an appointment online. We serve patients from Houston TX, Sugar Land TX, Pearland TX, Jersey Village TX, Missouri City TX, Stafford TX and Richmond TX.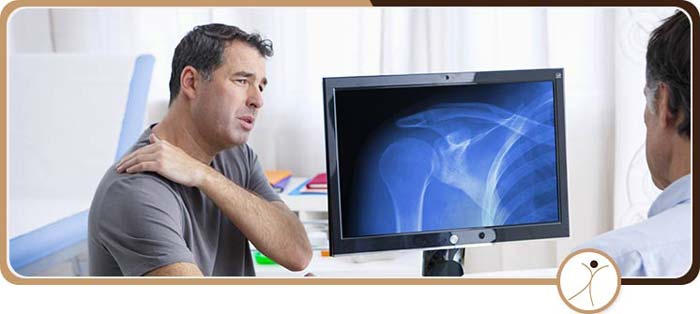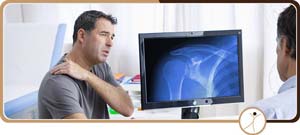 There are lots of modern, effective, noninvasive, and minimally invasive treatments pain management doctors have for pain. These treatments may even help you avoid surgery for your pain. Modern Pain Management has these pain management doctors, and to give you a better idea of what to expect when you come see one and inquire about treatment, here's a bit of a Q&A on pain management doctors and their services!
What kind of doctors are pain management doctors?
These professionals are doctors specialized in pain management treatments and therapies. These doctors help patients with acute (sudden) or chronic (long-lasting) pain. An example might be a patient with acute pain from a sports injury who would benefit from immediate pain relief medication. A patient with chronic pain from arthritis would likely benefit from a treatment that helps control inflammation and pain.
The pain management doctors at Modern Pain Management offer treatments like injections, osteopathic manipulative treatment, and many others. Read on to learn more about what we treat and how to treat our patients.
Should I see a pain management doctor? What conditions do pain management doctors treat?
Definitely consider pain management if you have acute pain, like pain from a recent injury, or if you have chronic pain, like pain due to a back problem. Chronic pain is pain that's lasted three months or longer and even it can be treated by a pain management doctor. If your pain is significant or seemingly untreatable, consider pain management.
Also, if you have any of the following conditions, a similar condition, or a related condition, you might want to get pain management:
A recent injury that's causing you pain
Back/spine/neck pain
A herniated disc
Sciatica
Pain of the knee
Arthritis
Pain of the arm/shoulder
Headaches or even migraines
Pain of the hip
Pain due to cancer
Neuropathy
Feel free to contact us if you have a kind of pain or a painful condition we haven't mentioned. We can very likely help you.
What treatments do pain management doctors provide?
At Modern Pain Management, our pain management doctors offer a great number of treatments for the conditions we mentioned above. These treatments may work for you if more conservative treatments like over-the-counter medications or physical therapy haven't worked for you. Here are some of the more common treatments we provide:
Radiofrequency ablation
Osteopathic manipulative treatment
Stimulation of the spinal cord
Pain pumps
Therapy using Botox
Regenerative therapy
Steroid injections
Hyaluronic injections
Nerve blocks
And more
Our doctors can also provide certain diagnoses as well as ongoing care for patients who need it. During your initial appointment with us, you can expect to speak with a professional and receive an evaluation that will likely include a physical exam, questions about your medical history, a pain assessment, and possibly a diagnostic/imaging test like an X-ray. We may also provide a diagnosis. Afterwards, we'll discuss treatments and therapies with you.
Do you have pain management doctors near me?
We very likely do! Modern Pain Management has multiple locations in the Texas area (in Houston and Sugar Land), so please see our Locations page for the location closest to you. From that page, you'll find the location's address and contact number.
Connect with us today if you need the services of a pain management doctor here at Modern Pain Management. We hope to hear from and help you soon!