Sacroiliac Joint Dysfunction Treatment Specialist Q&A
Sacroiliac Joint dysfunction is a condition caused by improper mobility of one or both of the two small, stiff joints near the base of the spine. Physical therapy, exercises, pain management, and in extreme cases, injections or surgery are used to treat sacroiliac joint dysfunction. At Modern Pain Management,

Dr. Atallah, D.O.

, and his experienced pain

specialists

offer an array of treatment options. For more information,

contact us

or

schedule an appointment

online. We have convenient locations to serve you in

Houston TX

and

Sugar Land TX

.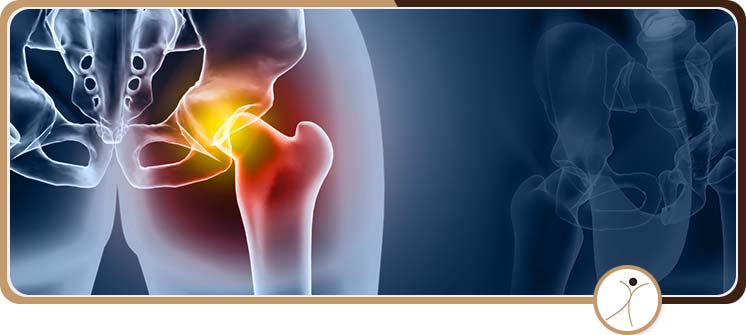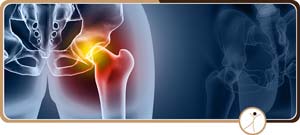 Table of Contents:
How do you fix sacroiliac joint dysfunction?
How serious is sacroiliac joint dysfunction?
What does sacroiliac joint dysfunction feel like?
What causes SI joint dysfunction to flare up?
Lower back pain is one of the most common complaints in the aging population and is a shared experience amongst many. Sacroiliac (SI) joint dysfunction is a very common cause of pain experienced in the lower back and pelvis, and while it can very likely be treated and full functioning of the joint can be restored, going without treatment or knowledge on how to manage the injury at home can lead to decreased mobility and will allow for the condition to continue worsening, quickly taking its toll on an individuals' quality of life.
How do you fix sacroiliac joint dysfunction?

There are several different methods for sacroiliac joint dysfunction treatment, with some methods that work better for individuals than others. All of the treatment methods will focus on providing pain relief and improving the mobility of the joint, avoiding any unnecessary use of surgical procedures if at all possible. Some at-home recommendations for treating sacroiliac joint dysfunction include incorporating resting periods if the joint starts to cause irritation, but ensuring that these resting periods are kept brief (only 1 to 2 days at a time) as longer resting periods may lead to increase stiffening of the joint and often increased pain. Regularly applying hot and cold packs to the joint is recommended to help reduce inflammation and discomfort so that the joint can continue being used comfortably. Along with pain medication, many physicians will incorporate manual manipulation (physical therapy, chiropractor, etc.), support braces (often a pelvic brace that is essentially a wide belt that goes around the waist), as well as injections for sacroiliac joint dysfunction (to further relieve pain and inflammation in the joint) are all common aspects of a treatment plan to fix sacroiliac joint dysfunction.
How serious is sacroiliac joint dysfunction?

As with most chronic pain or joint pain, the severity of sacroiliac joint dysfunction varies from patient to patient depending on the cause of the injury and if they have taken care of the joint since incurring the injury. Those with acute SI joint pain will likely experience more mild bouts of dysfunction that typically will heal within a few days or a few weeks. Severe cases of SI joint dysfunction are often seen in those with chronic SI joint pain that leads to constant pain that just worsens depending on the activity or lack of mobility if rested for too long. With proper treatment and therapies, most patients can count on their SI joint dysfunction being completely resolved, but leaving the condition untreated can lead to intense pain that prevents patients from being able to engage in their normal daily activities.
What does sacroiliac joint dysfunction feel like?

Sacroiliac joint dysfunction is commonly associated with experiencing lower back pain, but there are other common symptoms that will distinguish SI joint dysfunction from other lower back pain causes. Along with varying degrees of pain being felt in the lower back, hips, and pelvis, many patients will also experience numbness, weakness, and tingling in the same areas. It is also common for patients to experience instability in their legs, have difficulty with maintaining a normal sleep schedule, and experiencing increased discomfort if sitting or standing in one position for long periods of time. Many patients will experience increased stiffness or pain when going from sitting to standing, or while getting up first thing in the morning.
What causes SI joint dysfunction to flare up?

The most common reason that causes individuals to experience flare-ups of their SI joint dysfunction is due to various physical activity, whether that activity is done while working an occupation that requires frequent standing, sitting, walking, or heavy manual labour, or if the patient enjoys doing high-impact exercises such as running, jumping, or cycling, or just enjoys doing sports that involve repetitive twisting, or lateral movements such as golf, swimming, tennis, soccer, basketball and more. All of these activities may increase stress on the lower back or pelvis, or cause the pelvis to tilt forward for long periods of time, all leading to increased discomfort and pain. It is also common to experience flare-ups of SI joint dysfunction for those who have poor posture or are inactive for long periods of time as the muscles around the joint can start to weaken, decreasing spinal stability and increase stress that is placed directly on the sacroiliac joint.

A sacroiliac joint injection is used to relieve lower back pain caused by the joints that link the hip bones to the sacrum. We have convenient locations to serve you in Houston TX and Sugar Land TX. For more information, contact us or schedule an appointment online. We serve patients from Houston TX, Sugar Land TX, Pearland TX, Jersey Village TX, Missouri City TX, Stafford TX, and Richmond TX.