Back Pain Specialist in Sugar Land TX
Back pain can usually vary from sore muscles to shooting, burning, or punching pain. Dr. George Atallah, D.O., and his team at Modern Pain Management will assist you in managing and reducing your pain. We are located at 12930 Dairy Ashford Rd #501-504, Sugar Land, TX 77478. For more information, contact us or request an appointment online.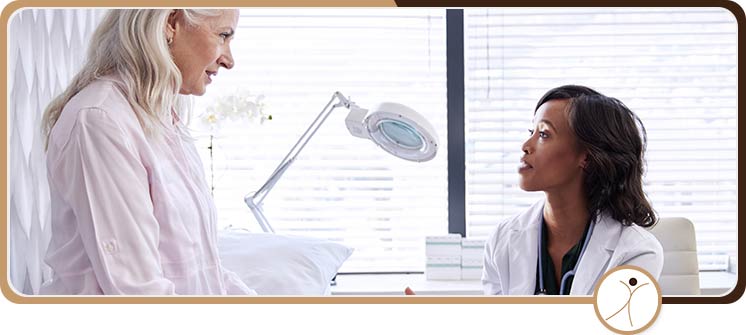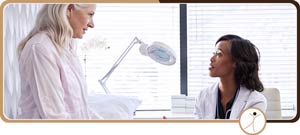 Table of Contents:
How do I know if my back pain is serious?
What is the most common reason for back pain?
How can I get relief from my back pain?
What does back pain indicate?
Back pain is one of the most common ailments and is the number one reason for missed work in the United States. There are many ways people can experience back pain, with many variables involved, including the location (upper, middle, lower), intensity (mild, moderate, severe), type of pain (dull, throbbing, sharp, stabbing, burning, shooting), and duration (acute, chronic). Back pain can be debilitating and prevent you from living a good quality of life, so you should not ignore it; seek medical attention right away in order to prevent complications and ameliorate your pain.
How do I know if my back pain is serious?

While back pain is very common and usually benign and self-limiting, there are some signs and symptoms which could indicate a more serious underlying condition requiring professional medical evaluation and treatment, including any of the following:

• Persistent fevers
• Unexplained weight loss
• Blood in the stool or urine
• Progressive numbness or weakness in the legs
• Inability to urinate or have a bowel movement
• Loss of bowel/bladder control
• Pain at night
• Sexual dysfunction
• Balance problems
• Pain not alleviated/worsened by different positions
• Recent IV drug use
• Progressive worsening of pain despite relative rest
• Recent trauma

Some symptoms can slowly develop while others can come on suddenly. There are several conditions that can bring on these signs and symptoms, most of which are related to the nervous and musculoskeletal systems.
What is the most common reason for back pain?

Back pain can be caused by many different things, including inflammatory conditions, mechanical or structural problems with the spine, as well as a list of other medical conditions.

Inflammatory conditions that cause back pain include:

• Ankylosing spondylitis (arthritis of the spine)
• Inflammatory arthritis of the spine (including rheumatoid arthritis)

Mechanical/structural problems that cause back pain include:

• Sprain (injury to the spinal ligaments)
• Strain (injury to a muscle or tendon)
• Degenerative disc disease
• Herniated or ruptured discs
• Spondylolisthesis (slipped/displaced vertebra)
• Spinal stenosis (narrowing of the spinal column)
• Fractured vertebrae
• Scoliosis
• Other congenital changes to the spine

A variety of other medical conditions can also cause back pain, such as:

• Osteoporosis (brittle bones, leading to easy fractures)
• Fibromyalgia (widespread muscle pain and fatigue)
• Kidney stones or infections
• Endometriosis (buildup of uterine tissue outside the uterus)
• Infections that involve the vertebrae or intervertebral discs
• Tumors on the spine or back
• Pregnancy
How can I get relief from my back pain?

There are many ways to get relief from your back pain, and depending on the type of pain, area(s) affected, duration and severity of the pain, the treatment can look very different from one diagnosis to the next. At Modern Pain Management, we specialize in the following treatment methods for back pain:

• Epidural steroid injections
• Facet joint/medial branch injections
• SI joint injections
• Radiofrequency ablation
• Trigger point/muscle injections
• Discography/IDET
• Biacuplasty
• Kyphoplasty
• Vertiflex
• Minimally invasive lumbar decompression (MILD)
• Osteopathic manipulative treatment
• Spinal cord stimulator
• Intrathecal pain pump
What does back pain indicate?

The back is the single biggest area on the human body; its expanse is so large, it is divided into three main sections: the upper, middle (mid), and lower (low) back. Back pain can indicate a number of different problems, from nerve compression to disc degeneration. The type of back pain is indicative of its cause and will largely influence the recommended treatments. In any case, back pain indicates an abnormality in the structure, mechanics, form, or function of any part of the body related to the back, including muscles, tendons, ligaments, cartilage, bones, and nerves; it should be addressed as soon as possible to restore mobility, range of motion, and quality of life.

Trust the pain specialists at Modern Pain Management to help you with your back pain. Contact us today or book an online appointment with our back pain specialist, or visit our clinic conveniently located at 12930 Dairy Ashford Rd #501-504, Sugar Land, TX 77478. We serve patients from Sugar Land TX, Houston TX, Pearland TX, Jersey Village TX, Missouri City TX, Stafford TX, and Richmond TX. We look forward to serving you!