What Is the Difference Between Sciatica and Sacroiliitis?
The sciatic nerve is affected by sacroiliac joint dysfunction, which produces symptoms identical to sciatica. Sciatica will start in the lower back and proceed up the sciatic nerve. SI joint discomfort may also begin in the lower back and extend to one side (much like sciatica), but it will not follow any particular nerve route. Pain from sacroiliitis does not usually spread beyond the knee. Treatment is determined by the indications and causes of the condition.

Dr. George Atallah, D.O

. provides effective diagnosis and treatments for sacroiliac joint and sciatica pain at

Modern Pain Management Clinic

. For more information, please contact us or

book an appointment

online. We have convenient locations to serve you in

Houston TX

and

Sugar Land TX

.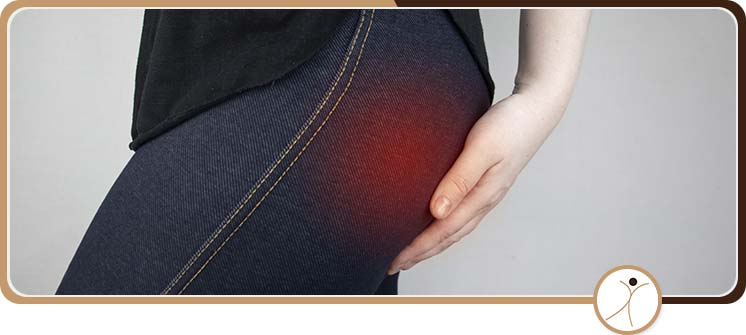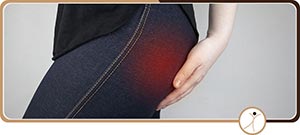 Table of Contents:
Does sacroiliitis cause sciatica?
Does sacroiliac pain feel like sciatica?
What can be mistaken for sacroiliitis?
How do I know if my back pain is sacroiliac?
Lower back pain is one of the most common physical ailments adults experience on a daily basis, whether the pain is caused by sitting at a desk all day with poor posture or standing in one position for long periods of time. This pain can range from mild discomfort to debilitating and preventing the adult from functioning as they normally do on a day-to-day basis. There are many possible causes or reasons behind lower back pain making it sometimes difficult to diagnose a direct cause, which is why sacroiliitis is often misdiagnosed.
Does sacroiliitis cause sciatica?

Sacroiliitis does not cause sciatica, but it can lead to symptoms that are very similar to that of sciatica. The two conditions are very different from one another though, with sciatica taking place in the sciatic or spinal nerves due to a compressed nerve root exiting the spine, whereas sacroiliitis is inflammation within the sacroiliac (SI) joint (where the sacrum and ilium connect), while sacroiliitis is inflammation caused by damage or wear and tear done to the joint. The pain is likely to feel somewhat similar, simply displaying as lower back pain. Sacroiliitis is often conflated with sciatica because sciatica is much more common than sacroiliitis for diagnosis. It should be noted that it is possible to have both sciatica and sacroiliitis at the same time.
Does sacroiliac pain feel like sciatica?

The two conditions are often conflated or mistaken due to the similarity in symptoms. Sciatica is often first identified due to a pain radiating down the back of the legs, but this is also one of the early symptoms of sacroiliitis. When experiencing pain due to sciatica, the placement of where the nerves extending from the spine are likely being pinched is very close to the SI joint. Other symptoms that sciatica and sacroiliitis share include:

• Pain and tingling in lower extremities
• Experiencing instability or feelings of weakness in the affected leg
• Sitting in one position can cause the pain to worsen
• Common to experience pain more concentrated to one side rather than balanced

It is common for those with sacroiliitis to experience sensations of weakness or numbing in the affected area, similar to what is experienced with sciatica, but these sensations are not caused by compressed nerves in cases of sacroiliitis, more so caused by irritation to the nerves.
What can be mistaken for sacroiliitis?

Discomfort or pain experienced in the lower back is incredibly common, with there being several different potential causes that all have similarities in symptoms. Sacroiliitis is less commonly diagnosed due to this fact but ends up being the cause of anywhere from 10-25% of the cases of lower back pain. Some other conditions that are commonly mistaken for sacroiliitis or are just difficult to differentiate without proper in-depth diagnostic tools include a herniated disk in the lower back, lumbar spinal stenosis, sciatica, osteoarthritis (though this can also be a cause for sacroiliitis), stress fractures, and more.
How do I know if my back pain is sacroiliac?

There are several different symptoms that you can look out for to help identify if your lower back pain is due to sacroiliitis, but you will likely require a confirmed diagnosis from a physician to be certain. Some common symptoms to look out for include pain more focused on one side of your lower back, feelings of stiffness or burning located in your pelvis, the pain is limited to below your waistline, and the pain radiating into your hips, groin, or thighs. When visiting a physician for a lower back pain diagnosis, they may use the following tests to check for sacroiliitis:

• Sacral thrust test: the patient lies on their stomach while the physician applies a quick burst of pressure to both sides of the pelvis
• Compression test: the patient lies on their side while the physician applies pressure downward onto the SI joint
• Distraction test: the patient lies on their back while the physician applies vertical force to both SI joints.

The diagnosis may be easier to confirm in more progressed cases as the inflammation in the SI joint can be difficult to identify until it is more significant.

If you are experiencing persistent discomfort in your lower back, buttocks, or thighs, please visit Dr. George Atallah, D.O. at Modern Pain Management Clinic for a comprehensive examination and treatment. For more information, please contact us or book an appointment online. We have convenient locations to serve you in Houston TX and Sugar Land TX. We serve patients from Houston TX, Sugar Land TX, Pearland TX, Jersey Village TX, Missouri City TX, Stafford TX, and Richmond TX.