Post-Laminectomy Syndrome Specialist in Houston TX
If you are experiencing continuous dull back, leg, or neck pain and in extremities, it goes stabbing, sharp, and pricking, then you may suffer from the post-laminectomy syndrome. Visit our professionals at Modern Pain Management. Call us today or visit us online to book an appointment. We are conveniently located at 902 Frostwood Dr #235, Houston, TX 77024.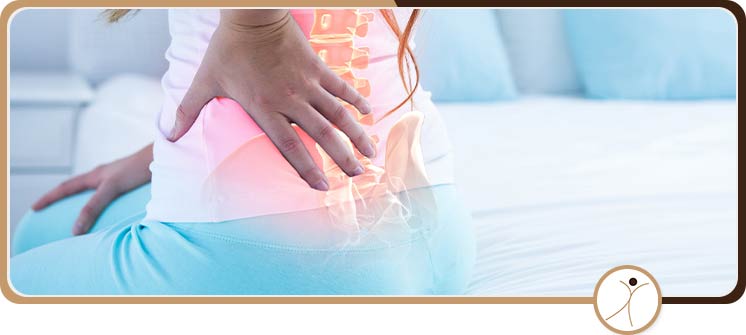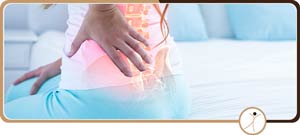 Table of Contents:
What causes post-laminectomy syndrome?
How is post-laminectomy syndrome treated?
How long does post-laminectomy syndrome last?
Is post-laminectomy syndrome a chronic condition?
What causes post-laminectomy syndrome?

Essentially, post-laminectomy syndrome occurs when a person experiences pain after undergoing a prior spinal surgery (not necessarily a laminectomy). Therefore, this condition can take many forms.

After spinal surgery, the patient may have recovered well and now have developed an unrelated spinal problem. Despite spinal surgery going well, the original pain may persist after the procedure, resulting in post-laminectomy syndrome. Infections, nerve injuries, or failure to heal after spinal surgery may cause post-laminectomy syndrome.

Considering how human behavior contributes to the expression of pain, the problem of identifying the exact cause of post-laminectomy syndrome becomes even more complex. Pain can be expressed differently by different people at different times for different reasons.
How is post-laminectomy syndrome treated?

You should get a thorough evaluation as soon as possible. If you have done this before, you should reevaluate your situation with a physician experienced in assessing this condition. To ensure that there are no outstanding mechanical or neurological issues that could cause pain, a careful physical examination, and high-quality radiologic imaging are essential.
 
A correct diagnosis of post-laminectomy syndrome is crucial to successful treatment since it is similar to several types of pain disorders. The cause of back pain can be pinpointed with a physical examination and imaging tests like X-rays, Magnetic Resonance Imaging (MRI), and Electromyograms (EMGs).
 
As part of a multi-modal treatment for persistent spinal pain, exercise and rehabilitation, particularly core stabilizing exercises, stretching, and weight-bearing strength training, are essential. More thorough evaluation (possibly involving interventional procedures) is needed when the pain becomes too severe or doesn't respond to first-line treatment, such as nonsteroidal anti-inflammatory medications.
 
Using fluoroscopically guided injections, spinal pain can often be diagnosed and treated from within the vertebral column. Surgical procedures can range from simple epidural steroid injections to more complicated procedures like radiofrequency facet ablation.
 
Inflammation or the removal of a compressing structure can relieve neurological pain, which is pain generated by damaged nerves. Occasionally, anti-inflammatory medication can be injected around the affected nerve to treat this.
 
There are times when it may be necessary to use medication if nerve injury persists, either by reducing abnormal nerve firings, such as anticonvulsant medications or by altering the brain's and spinal cord's response to abnormal pain signals, such as antidepressants.
 
An implanted spinal cord stimulator may be effective in treating patients with neurologic pain who cannot tolerate these medications or who do not respond to them. Medication may be prescribed to the patient and carefully monitored as it is important to not allow the patient to develop a dependency on it.
How long does post-laminectomy syndrome last?

It is very common for patients to recover without any complications after a laminectomy. It is possible for back and leg pain to persist after laminectomy in a small minority of people. Post-laminectomy syndrome is a chronic condition that will not go away on its own. Thankfully, various treatment options exist with which to manage the associated pain.
 
Rates of success in the treatment of post-laminectomy syndrome, defined as a relative decrease in pain, can be quite high, with some reaching 50% or better pain relief. Often, it takes some time for treatments to take effect, but many find significant relief within 6 months to a year.
Is post-laminectomy syndrome a chronic condition?

Chronic back or neck pain following laminectomy is known as post-laminectomy syndrome, also known as failed back syndrome. A laminectomy is the most common form of back surgery associated with post-laminectomy syndrome.
 
Every year, approximately 500,000 spinal surgeries are performed in the United States. Approximately 20% of patients who undergo spinal surgery continue to experience some form of back pain. Post-laminectomy syndrome refers to the lack of relief from post-surgical pain.
 
Treatment of post-laminectomy syndrome is available at Modern Pain Management. We are conveniently located at 902 Frostwood Dr #235, Houston, TX 77024. For more information, please call us or book an appointment online. We serve patients from Houston TX, Sugar Land TX, Pearland TX, Jersey Village TX, Missouri City TX, Stafford TX, and Richmond TX.