Pain Management Specialist in Sugar Land TX
Pain management is a branch of medicine and health care that involves the alleviation of pain on several dimensions, ranging from acute and simple to persistent and difficult. Talk to our team of professionals today at Modern Pain Management about our treatments for pain. We have the solutions to help you live a pain-free life!

Contact us

today or visit us online to

book an appointment

. We are conveniently located at

12930 Dairy Ashford Rd #501-504, Sugar Land, TX 77478

.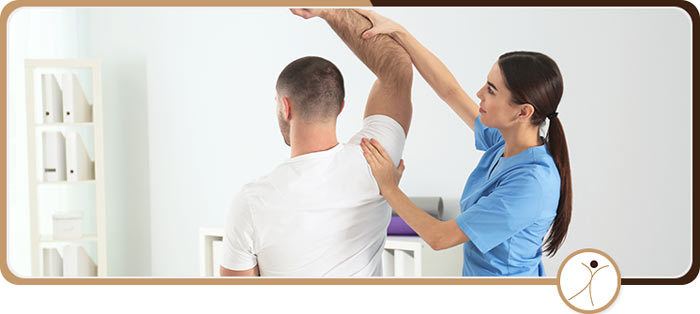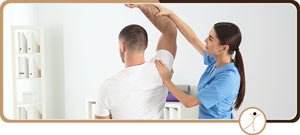 Table of Contents:
What is a pain specialist?
What happens when your body is in too much pain?
What does it take to be diagnosed with chronic pain?
Why would I be referred to a pain specialist?
What is a pain specialist?

Pain management specialists diagnose and treat a wide range of pain problems. Pain management doctors treat both acute pain problems, such as headaches, as well as chronic pain, including low back pain. A patient can go home the same day after being seen in a pain clinic. A pain management doctor can stop the pain at its source with a combination of medication-based treatments and procedures.
 
Pain management doctors treat three main types of pain. Firstly, there is pain resulting from direct tissue damage, such as arthritis. An injury to the nerves or a disease of the nervous system, such as a stroke, causes the second type of pain. An injury to tissues and nerves, such as back pain, is the third type of pain.
What happens when your body is in too much pain?

Each individual experiences pain differently. Despite its discomfort, it plays an important role. We feel pain when something is wrong with our bodies. Upon reaching a certain threshold, we feel pain for the first time. The body is covered with sensory cells known as pain receptors, which serve to detect painful stimuli. These cells are found in muscles, internal organs, and the skin. Upon detecting pain, the spinal cord sends a message to the brain.
 
A network of nerve fibers transmits these pain signals to the brain. We only realize something is wrong once the messages have arrived. In most cases, the brain will either release the body's own pain-relieving substances or block the path of any further pain sensations. We react to painful events directly as a result of the brain.
 
However, it's not all psychological. Our bodies also respond to pain in a variety of ways. Stress hormones are released, blood pressure rises, and breathing quickens. It is easy for the body to recognize that something is wrong, during illness or injury.
 
Pain can, however, take on a life of its own, leading to chronic pain. Affected areas continue to send pain signals to the brain despite the brain not being able to shut down the transmission route. It is possible to suffer from chronic pain for months or years at a time.
 
The pain receptors in a patient with chronic pain are oversensitive to even the smallest stimuli, making even seemingly easy tasks impossible. Aches and pains we wouldn't notice become a constant source of discomfort under these conditions. This means that daily activities may become limited, so it's important to get treatment from a medical professional.
What does it take to be diagnosed with chronic pain?

In order to be considered chronic, pain must persist or recur for more than three months. In general, pain is a symptom, so tell your healthcare provider should find out what's causing it, if possible. Patients should expect to answer several questions about the nature of their pain, such as its location, frequency, intensity, and when it gets better or worse (if a pattern is detectable). A diagnosis will be made based on the patient's experience, medical history, and a series of diagnostic tests.
Why would I be referred to a pain specialist?

Individuals suffering from chronic pain may be referred to a pain specialist. You are more likely to be referred if your pain significantly affects your daily functioning. Anyone living with chronic pain can seek treatment at the Modern Pain Management Clinic. We are here to help you live life again.
 
Our professional staff will work with patients to determine a diagnosis as needed and begin treatment tailored to the specific needs of their pain and help patients return to a pain-free life. Contact us today through our website and let us help treat your pain. Call us or book an online appointment with our pain specialist, or visit our clinic conveniently located at 12930 Dairy Ashford Rd #501-504, Sugar Land, TX 77478. We serve patients from Sugar Land TX, Houston TX, Pearland TX, Jersey Village TX, Missouri City TX, Stafford TX, and Richmond TX. We look forward to serving you!