Dr. John D. Ngo, M.D. at Modern Pain Management in Houston and Sugar Land, TX
Meet Dr. John D. Ngo, M.D. at Modern Pain Management! For more information call us today!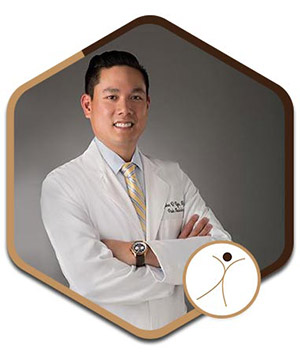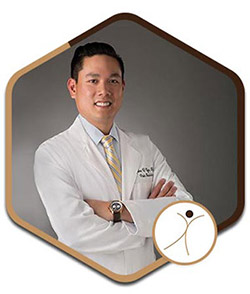 DR. JOHN D. NGO, M.D.
What is the educational background of Dr. John D. Ngo?
Trained in Anesthesiology and Fellowship trained in Pain Medicine. Dr. Ngo graduated Cum Laude with his Bachelor of Arts in Biology and a minor in Spanish from Austin College in Sherman, Texas. From there, he went on to complete his Medical Degree at Texas Tech University Health Sciences Center in Lubbock, Texas. He completed an internship in General Surgery at the University Hospital in Columbia, Missouri, a residency in Anesthesiology, and finally a fellowship in Interventional Pain Medicine at the University of Texas Medical Branch in Galveston, Texas. He was awarded the prestigious Samuel J. Hassenbusch Pain Scholar of the Year Award by the Texas Pain Society during his fellowship year.
What other expertise does Dr. Ngo have?
His training allowed him to be involved in various research projects involving the newest and most modern pain therapies and techniques. He developed advanced skills in neuromodulation and spinal cord stimulator implantation, dorsal root ganglion neuromodulation, vertebral augmentation, intrathecal pump therapy, Vertiflex interspinous spacer implantation, minimally invasive lumbar decompression (MILD procedure) and many other ultrasound-guided and fluoroscopically guided procedures.
Dr. Ngo has published topics in pain journals (micro-dosing for intrathecal pump therapy) and is involved in national and international anesthesiology and pain medicine conferences.
What are Dr. Ngo's top areas of care?
As a result of his training, Dr. Ngo is an expert in diagnosing and treating a variety of pain conditions including low back pain, neck pain, joint pains, nerve pain, arthritic pain, CRPS, phantom limb pain and cancer pain.
Dr. Ngo has the unique ability to perform a wide variety of procedures in-house via our procedure suite. This allows for very convenient treatment options for his patients and their families. We will be able to perform many different types of injections including joint injections, nerve blocks, spinal injections, spinal cord stimulation, kyphoplasty, and many others.
What is the care philosophy of Dr. John D. Ngo?
Dr. Ngo strives to provide high quality, compassionate and patient-centered care. He believes that each patient is special and he will provide each patient with their own personalized plan to help them heal, both physically and emotionally. He believes in utilizing the newest and most modern interventional pain techniques in collaboration with physical therapy and other treatment modalities to create a comprehensive treatment program that is tailored to each patient's unique needs.
Is Dr. John D. Ngo accepting new patients?
Yes, Dr. Ngo is now accepting new patients at Modern Pain Management. Please visit our specialist today. We have convenient locations to serve you in Houston and Sugar Land, TX.
In his free time, Dr. Ngo enjoys traveling, playing golf, and spending time with his wife and son. Dr. Ngo is fluent in Vietnamese, Spanish, and English.