Dr. Candice Burnette, M.D. at Modern Pain Management in Houston and Sugar Land, TX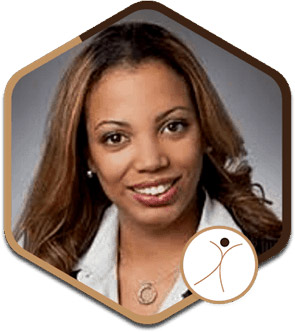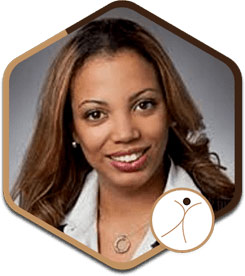 DR. CANDICE BURNETTE, M.D.
What is the educational background of Dr. Candice Burnette?
Dr. Burnette, the newest member of Modern Pain Management, joined the practice in 2020. After obtaining a bachelor of science degree at the prestigious Emory University in Atlanta, GA, she earned her medical degree from Meharry Medical College, where she excelled in her studies. As a result, she was accepted into the esteemed Physical Medicine and Rehabilitation Residency Program at Mount Sinai's Icahn School of Medicine in New York City. Afterward, she completed her pain management fellowship at Eastern Virginia Medical School, where she helped pioneer the new fellowship program and played an instrumental role in the education and training of residents and students.
What are Dr. Burnette's top areas of care?
As a result of her training, Dr. Burnette is an expert in diagnosing and treating a variety of pain conditions including spinal pain, joint pain, musculoskeletal pain, nerve pain, arthritic pain, and various other acute and chronic pain syndromes. She is skilled at performing in-office and advanced interventional procedures including joint injections, nerve blocks, spinal injections, spinal cord stimulation, kyphoplasty, and many others.
What is the care philosophy of Dr. Candice Burnette?
Dr. Burnette strives to provide each of her patients with a personalized plan of care designed to alleviate suffering, promote physical healing, and foster their overall wellbeing. Her compassionate approach, diagnostic expertise, proficient clinical knowledge, and exceptional procedural skills contribute to her success in accomplishing this goal. In collaboration with therapists and other healthcare specialists, she utilizes a variety of treatment modalities to create a comprehensive treatment program that is tailored to each individual's unique needs.
Is Dr. Candice Burnette accepting new patients?
Yes, Dr. Candice Burnette is now accepting new patients at Modern Pain Management. Please visit our specialist today. We have convenient locations to serve you in Houston and Sugar Land, TX.