4 Questions to Ask about Sacroiliitis Specialist
Sacroiliitis is an inflammation of the sacroiliac joints that causes pain in the lower back and buttocks. At Modern Pain Management,

Dr. Atallah, D.O.

, and our pain management

doctors

will assist you in restoring control of your life with a personalized treatment plan. For more information,

contact us

or

schedule an appointment

online. We have convenient locations to serve you in

Houston TX

and

Sugar Land TX

.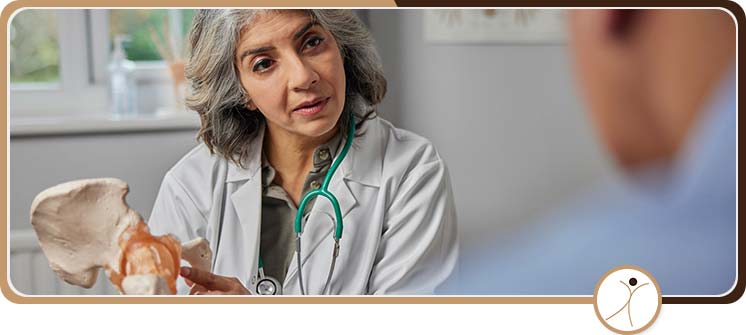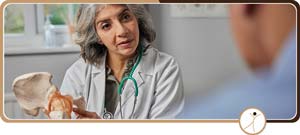 Table of contents:
What should you not do with sacroiliitis?
What lifestyle changes can be done for sacroiliitis?
How do you get rid of sacroiliac inflammation?
What is extreme sacroiliac pain?
While chronic lower back pain is common, it can often be treated fairly effectively to prevent patients from suffering any further. Sacroiliitis accounts for up to one quarter of chronic lower back pain, but it is a very treatable condition that does not need to completely interrupt your life as long as the patient is willing to make some necessary lifestyle changes.
What should you not do with sacroiliitis?

For those who suffer from sacroiliitis, it can be difficult to determine whether an activity or chore will end up aggravating the joint, leading to a flare-up or worsened pain. Most pain specialists will be able to provide a list of activities to avoid depending on your current lifestyle habits to prevent inflammation. Some activities that should be avoided for those with sacroiliitis include:

• Doing sit-ups
• Golf
• Tennis
• Football
• Basketball
• Lifting heavy weights, especially that requires the use of the lower back
• Stair climbing
• Running
• Gardening
• Shoveling
• Biking (short rides are fine, extended periods of time will likely lead to inflammation)
• Sitting or standing in one position for a long time
• Standing with more weight on one leg
What lifestyle changes can be done for sacroiliitis?

The most common lifestyle changes that will need to be integrated in order to properly manage sacroiliitis often just involve maintaining a generally healthy lifestyle, such as having a regulated sleep pattern, having good posture as much as possible, and maintaining regular physical exercise that will not lead to inflammation in the joint but keeps the surrounding muscles strong. Some people may need to change the position in which they typically sleep such as sleeping on their side with a pillow between the knees to reduce weight or strain placed on the joint in order to prevent waking up with sacroiliac pain. It may also have to become a habit to schedule in time for rest and alternating between applying a hot or cold pack to the joint after engaging in an activity that has a history of leading to inflammation of those joints. Many patients may also find that certain foods are more likely to lead to increased inflammation, so it is possible that dietary changes may need to be implemented to further prevent flare-ups.
How do you get rid of sacroiliac inflammation?

Your pain specialist will be able to provide specific instructions for you if you experience sacroiliac inflammation at home or are in the middle of a flare-up, but there are a few tips to keep in mind that will provide relief for most patients. One of the best things you can do to reduce inflammation (in most joints, not just the sacroiliac joint) is to rest the joint and alternate between applying a cold compress and hot pad for around 20 minutes each 2 to 3 times daily as this method is incredibly effective at loosening any tightness in the muscles as well as reduce inflammation in the joint, sequentially reducing pain as well. It may also prove to be beneficial to have the muscles in the lower back, buttocks, and thighs regularly massaged to further reduce inflammation. Lastly, your pain specialist may recommend an over-the-counter pain relief medication that will reduce the amount of pain that is experienced and assist in reducing inflammation.
What is extreme sacroiliac pain?

Sacroiliac pain can range from mild to severe, with the severe cases likely experiencing persistent pain and discomfort constantly that does not lessen easily with the help of pain medications or at-home remedies. Severe chronic sacroiliitis can lead to very limited mobility, as the sacroiliac joint is vital in providing a proper gait and allowing for engagement in a range of normal daily activities such as walking, running, cleaning, working, gardening, and participation in many sports. Chronic pain that is severe and persists can quickly interrupt regular sleep patterns and is known to lead many patients to develop mental health conditions such as anxiety and depression. However, sacroiliitis is fairly easy and straight-forward to treat, so it is unlikely that it will develop into an extreme case if proper treatment is provided.

For the proper diagnosis and treatment of sacroiliitis, visit us at Modern Pain Management. We have convenient locations to serve you in Houston TX and Sugar Land TX. For more information, contact us or schedule an appointment online. We serve patients from Houston TX, Sugar Land TX, Pearland TX, Jersey Village TX, Missouri City TX, Stafford TX, and Richmond TX.